I've added a new book to my library.  This one is for the whole family.  I have been looking forward to this book coming out for a while now and I'm so excited to finally have a copy.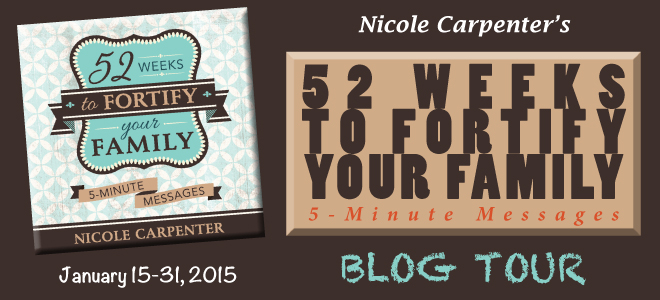 52 Weeks to Fortify your Family is full of quick and simple thoughts and ideas to teach your family each week.  Each week is assigned a topic and then it is broken into even smaller things to do each day of the week.  It's so simple.  5 minutes a day.  We can do that.
I'm also excited to have this book on hand as a resource to help with talks in church, Family Home Evening, and devotionals.  There are a variety of topics too.  It includes Value Lessons, Life Lessons, Gospel Lessons, and Holiday Lessons.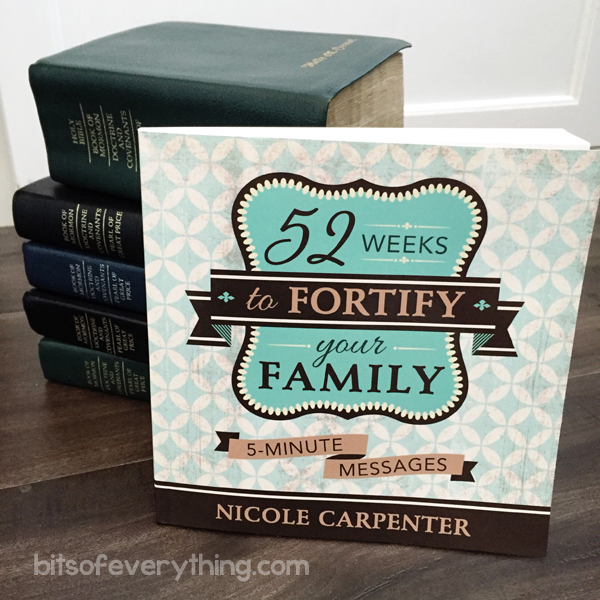 I think my very favorite thing about this book is the thoughtful questions list.  These questions are perfect to start a discussion and get my kids really thinking.  Getting the kids to actually participate in the discussion helps them remember the things that they've learned!
I'm so excited that 52 Weeks is already a #1 bestseller! If you want your own copy you can grab one online on Amazon, Barnes & Noble or in person at Deseret Book or Seagull Book.