Go to redbox.com.  Scroll down to the bottom of the page and click 'Redbox Gifts'.  Promo Code Bundles is what we used.  You can purchase bundles of 5, 10, 20, or 50.  For this gift, we sent the bundles to ourselves (rather than emailing your gift to someone.)  Now, we have all the Redbox codes we need to put onto our neighbor gifts.
Now, let's put the gift together.  It's nice and easy!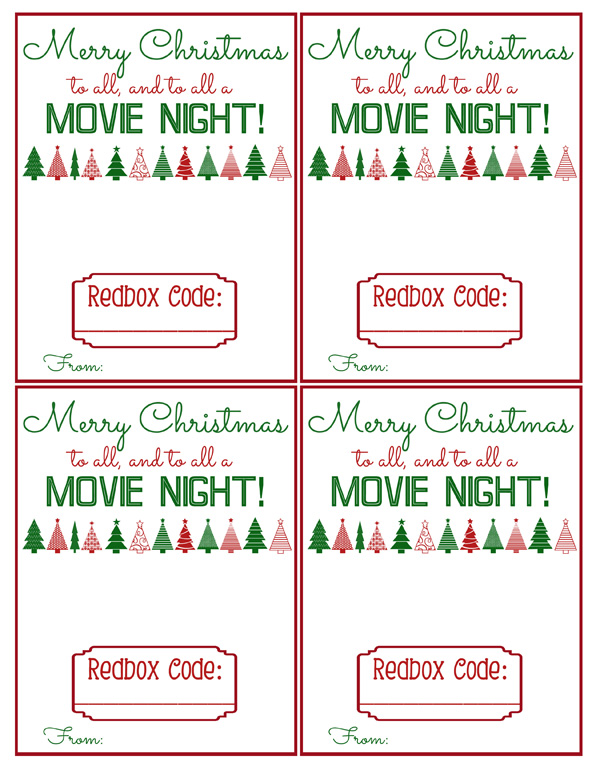 1- Print this file:
2 – Write in your Redbox codes and sign your name at the bottom.
3 – Get a bag of microwave popcorn and tie a ribbon around the cute note you printed.  Done!
Since giving these gifts to my neighbors a few nights ago, several of them have told me how much they love it!!  I'm sure your neighbors will love it too!
Here are a few more Christmas Ideas you might enjoy:
Neighbor Gift Printable, Christmas Table Runner, and Creative Christmas Card