Last week I taught a beginning quilting class to some of my neighbors.  It was so much fun!  The first thing that I wanted to share with them was my favorite quilting supplies.  Quilting can be so  much more enjoyable if you have a few tools to help.  Some of these tools I've had for a long time, and some I've gotten more recently.  It's fun to add tools to your stash as you go.  Please don't go buy all these things at once.  It would add up fast.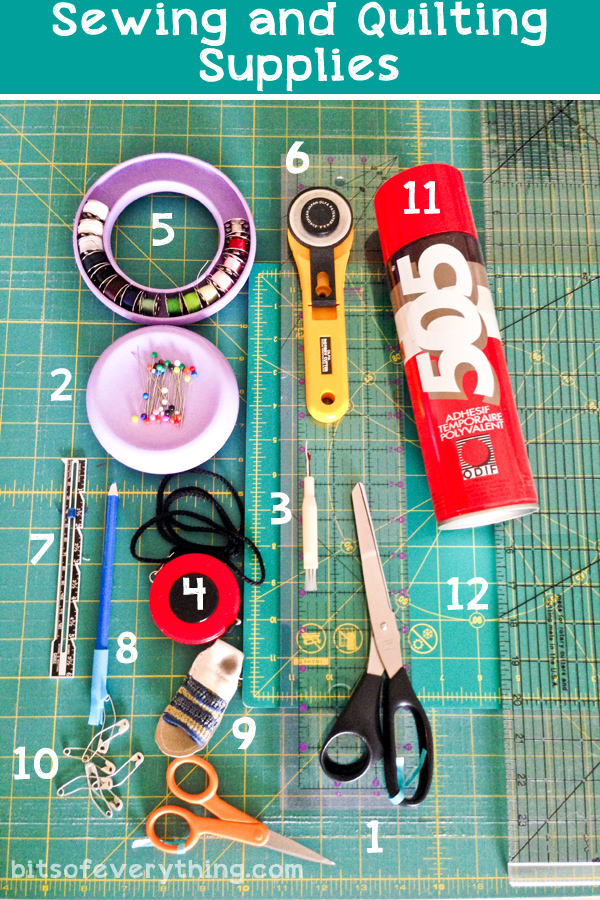 This is the order in which I would buy these tools, based on how much I use them.
1.  Sharp Scissors.  The black ones are Ginger and the orange ones are Fiskars.  I don't think the brand matters as much as the sharpness does.  Keep these scissors away from paper.  Paper dulls the blade way faster.  These are fabric only scissors!  If you scissors start to get dull, take them in to be sharpened.  You can usually get them sharpened for only a few dollars – way cheaper than buying a new pair.  Your local sewing or fabric centers usually offer this service.
2.  Pins.  Sharp pins with big heads are the best, but most of all, I love this magnetic pin cushion.
3.  Seam ripper.  I usually have 2 or 3 of these on hand.  You'd hate to not be able to find this when you need it!
4.  Retractable measuring tape.  With a touch of button, it rolls back up for you.  Such a time saver! Continue Reading →