To receive your clues using the QR codes, you will need a device (iPhone, iPod, Android, etc…) that you can put apps on.  There are several free apps you can use to scan your QR codes very easily.  The one that I use is simply called "Scan."  (Note: if you plan to be far enough away from home, away from your wireless internet, be sure to have cell phones available.)   When the QR code is scanned, it takes you to an image on my blog that has the clue on it.  Simple as that.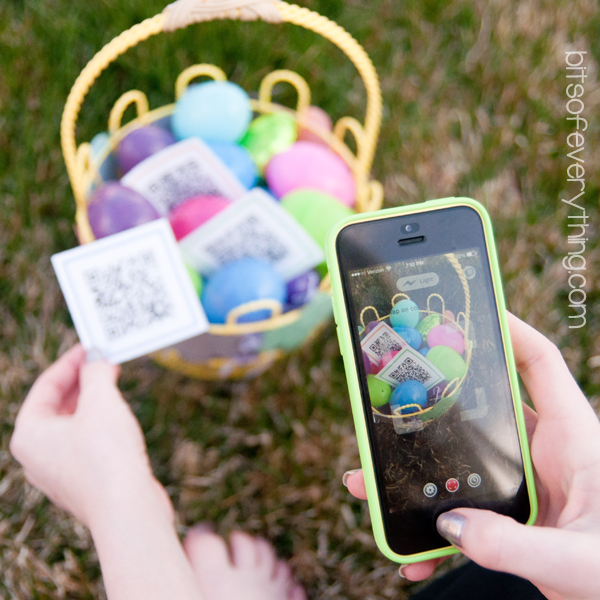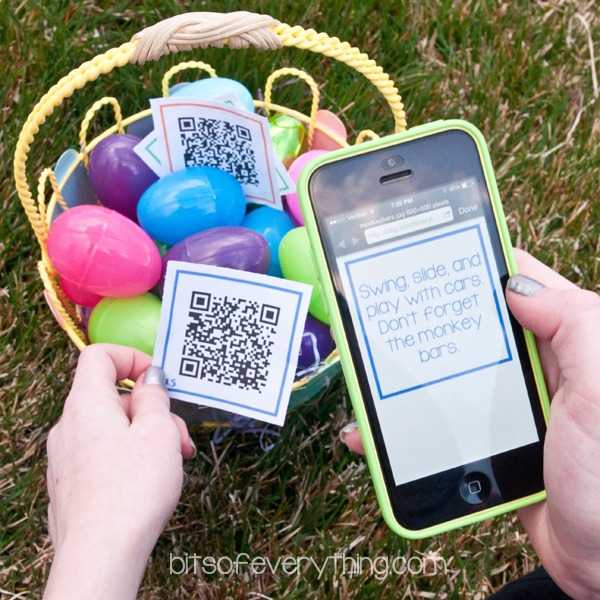 All the clues are numbered.  The QR codes are numbered to match the corresponding clue.  Print all the QR codes and only use the ones that work for your yard.  I tried to come up with a lot of options – since we all have different things in our yard.  You could also just print out my clues and NOT the QR codes.  That would be fun too!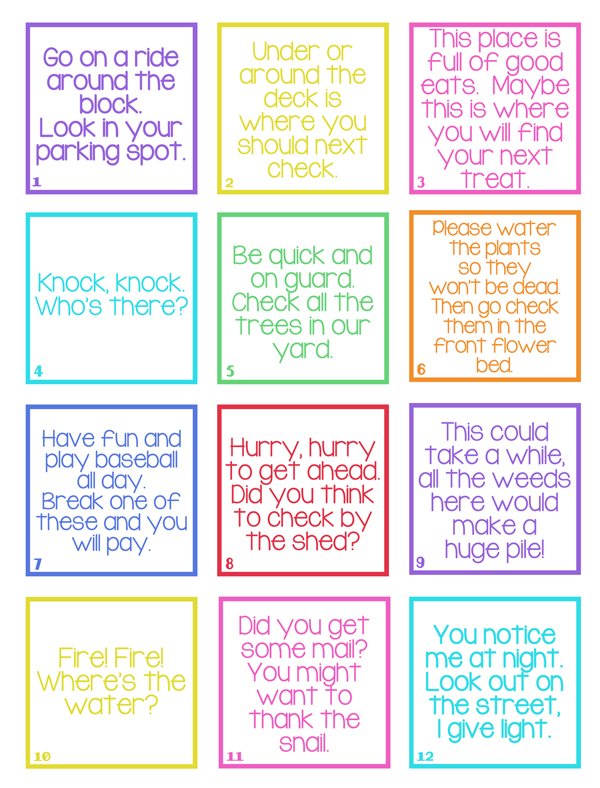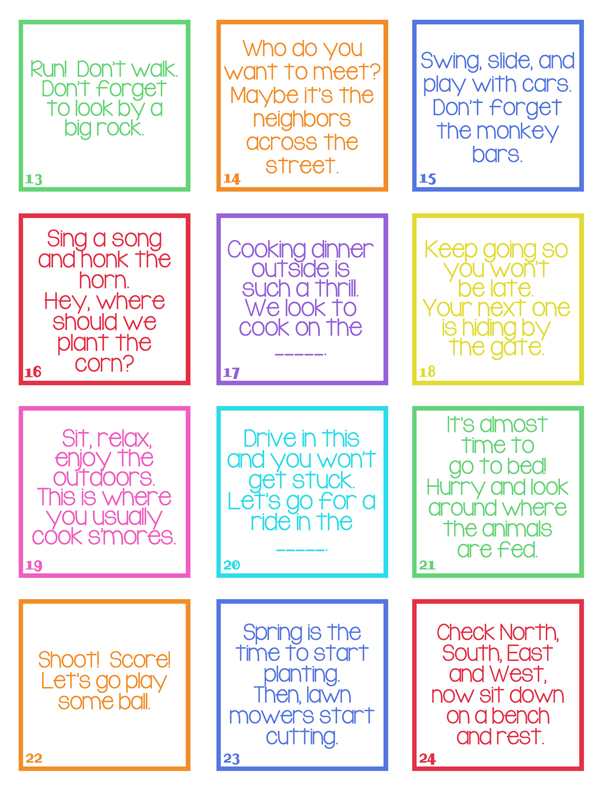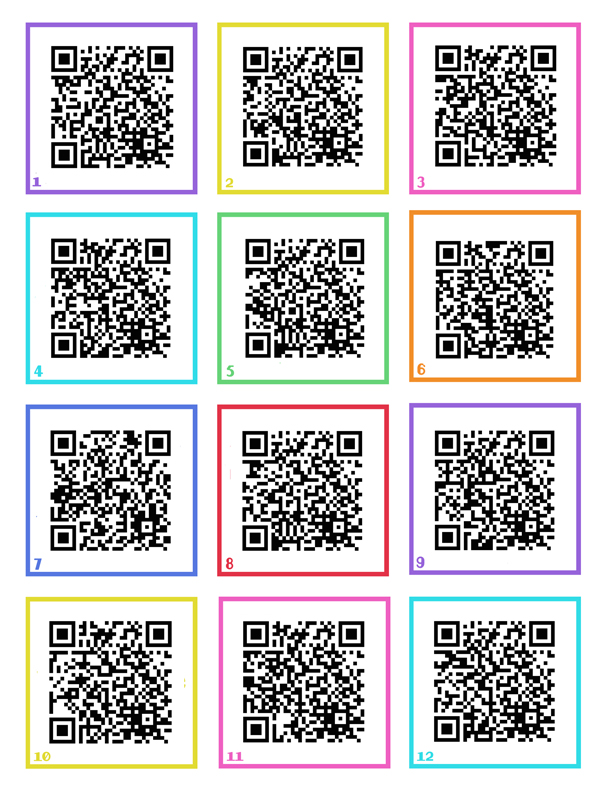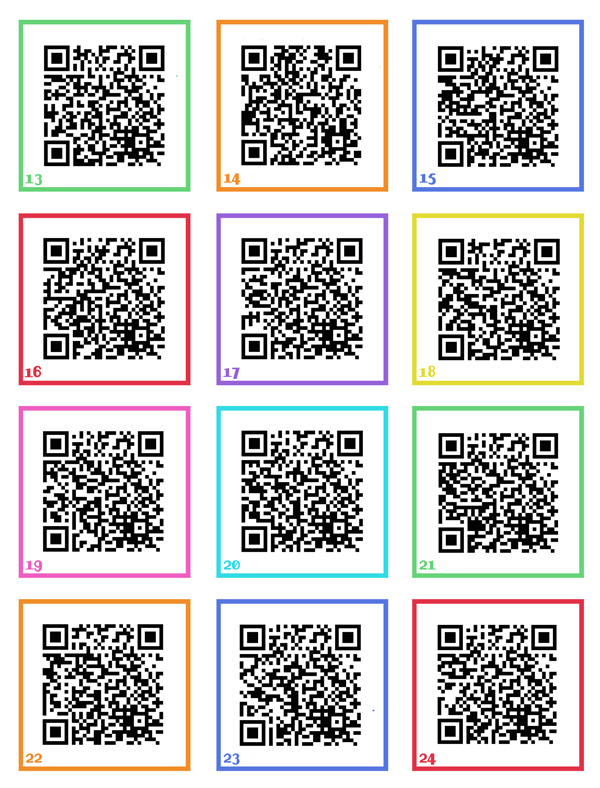 To make this hunt just a little trickier, I wanted to make the Easter Eggs blend in a little more.  No more bright colors that pop out for the big kids.  One kid will look for brown eggs and another kid will look for green eggs.  Both of these muted colors should blend in more and be just a little bit harder to find.  They need a fun challenge!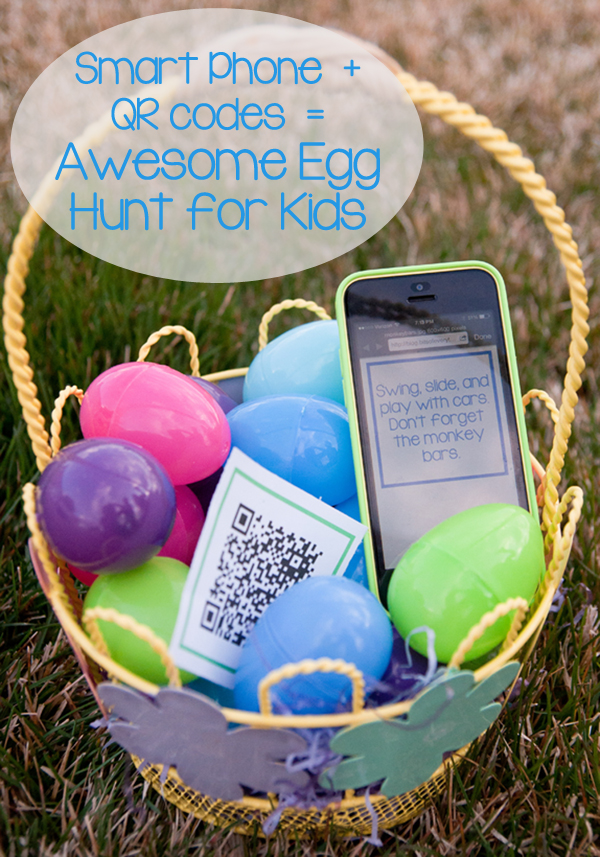 All printables and downloads made by Bits of Everything are for PERSONAL USE ONLY.  Please do not alter or claim as your own. Feel free to link back to http://blog.bitsofeverything.com/ if you like our printables.  We would love a comment if you download. Thanks!