I love being a part of a quilt group.  Getting together with friends that share my interest in quilting is so much fun!  My quilt group has done several different projects together, but this one will probably always be my favorite.  All my friends helped make a row quilt.  There are 12 people in our quilt group.  This process took ONE YEAR to complete.  Let me explain.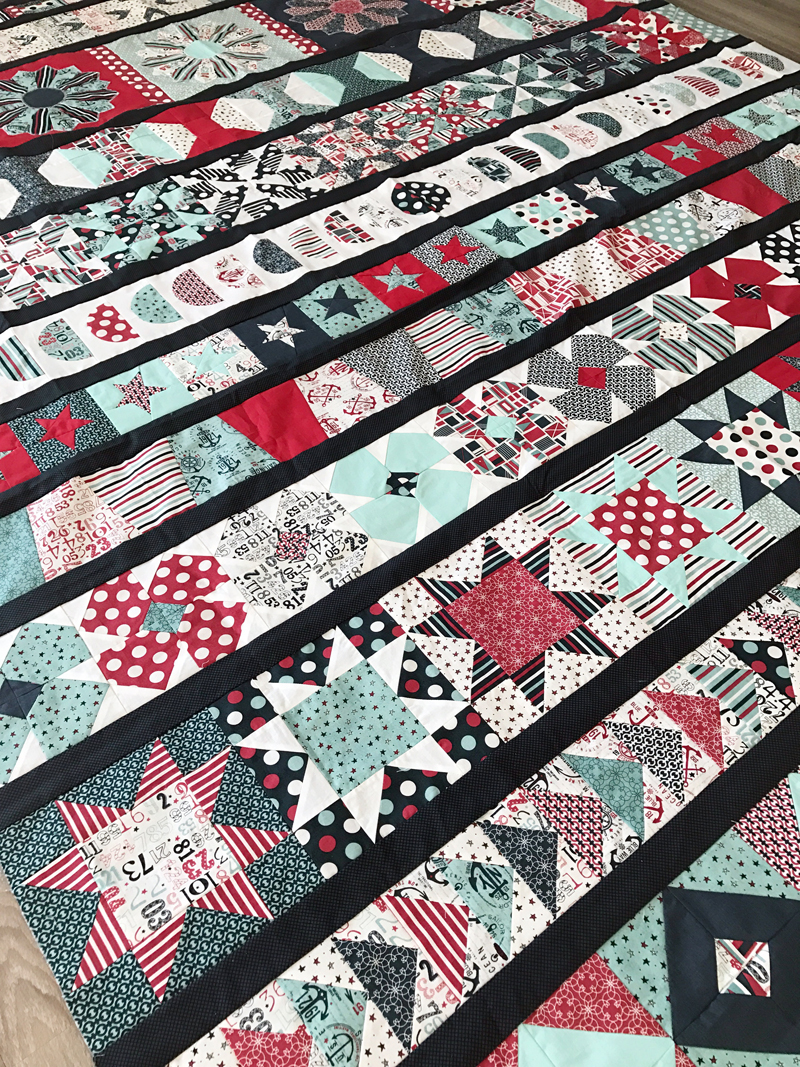 First, I chose the fabric/color scheme for my quilt and made a row of the desired width I wanted.  I put all my fabric and instructions in a box or bag and labeled it with my name and phone number (in case anyone had a question).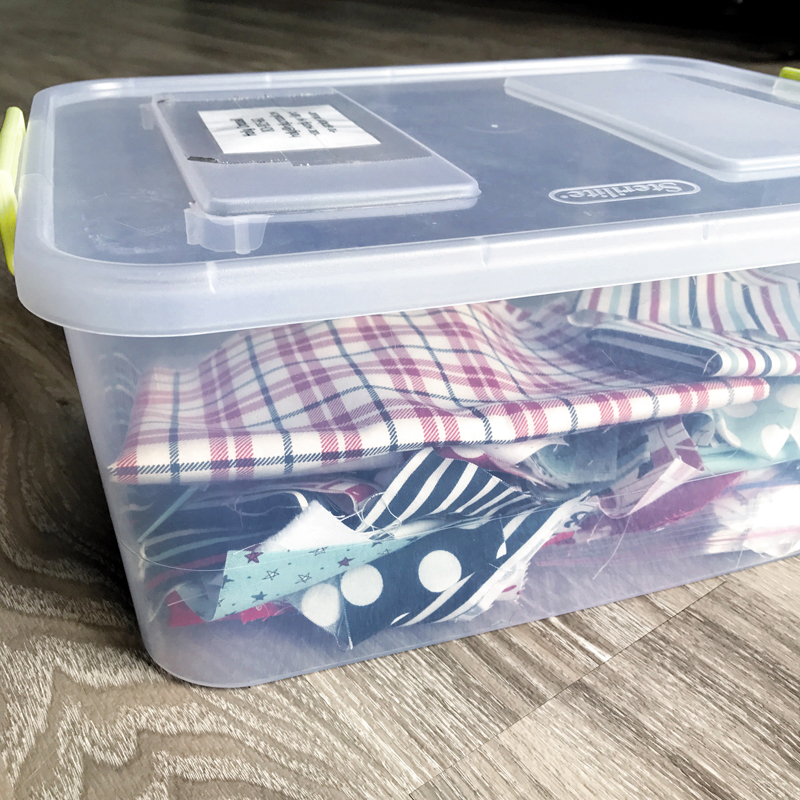 In our box we added instructions about what we wanted.  Examples:  Only use my fabric provided.  Add your own fabric to my quilt.  No applique.  Please use only pastels.  No rows bigger than 12 inches tall.  etc.
These are my blocks that I put together in one long row to start my quilt.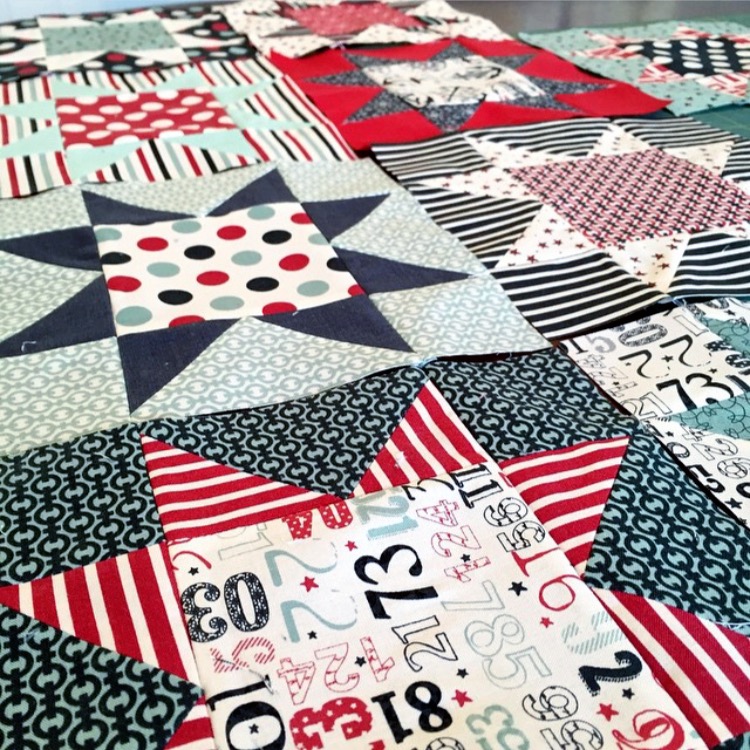 At quilt group each month we would rotate the boxes and make a row for someone else's quilt.  At the end of the year, we had 12 rows made by 12 different people.
I brought all my rows home and added the navy sashing and I have a beautiful quilt with a lot of memories built in.