My niece recently graduated from High School and is headed to College soon.  I still can't believe it!  I wanted to give her a graduation gift, so here's what I came up with.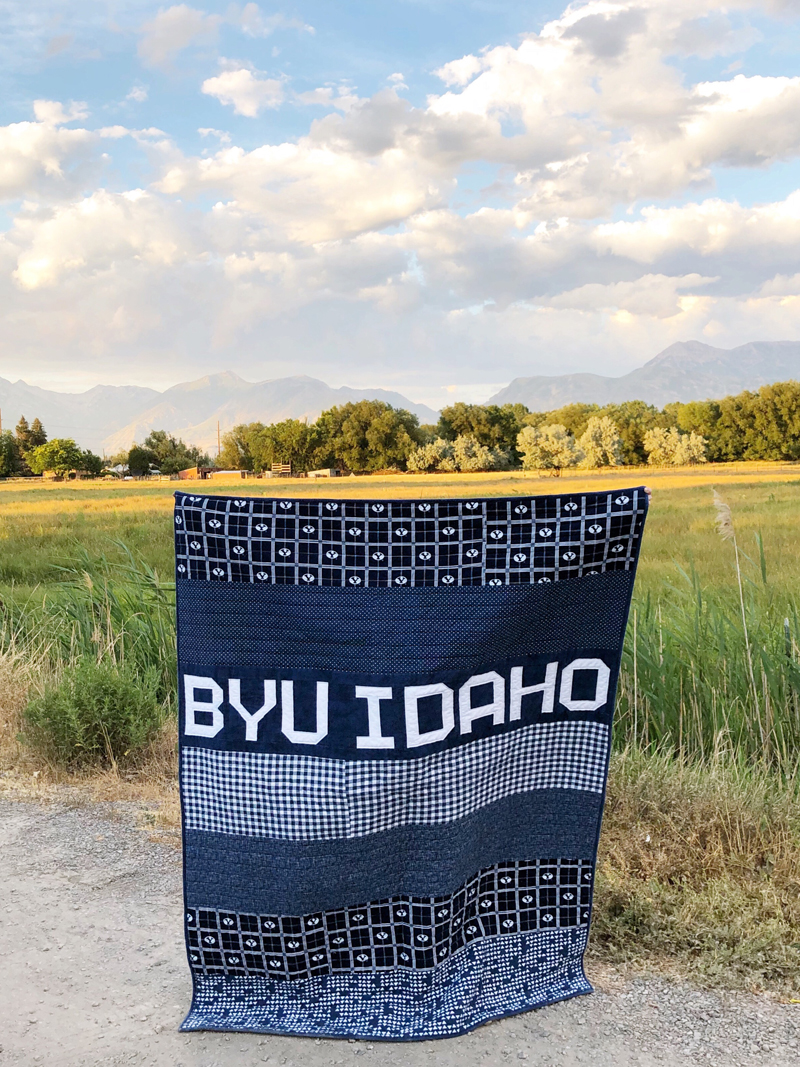 The BYU Idaho Quilt
Size:  55 X 70
Fabric needed:
3/4 yard of 6 different fabrics
1/2 yard of blue for letter backgrounds
1/2 yard of white for letters
Backing, Binding, and Batting
I started with my letters.  I used the patterns from Spell it with Moda.  It was a little tricky for me to find all the letters until I learned this trick.  Copy this link:  
http://www.modafabrics.com/b_spellitwithfabric.pdf
  in your browser and change the letter to the next letter you need.  After I made a letter or two, I realized they were going to be too big for the width that I wanted the quilt to be.  So I started over and did the math to make all my letter blocks at 3/4 size of the pattern.  (It's not that bad of math, I promise!). After resizing my letter blocks they were 10.5 inches tall.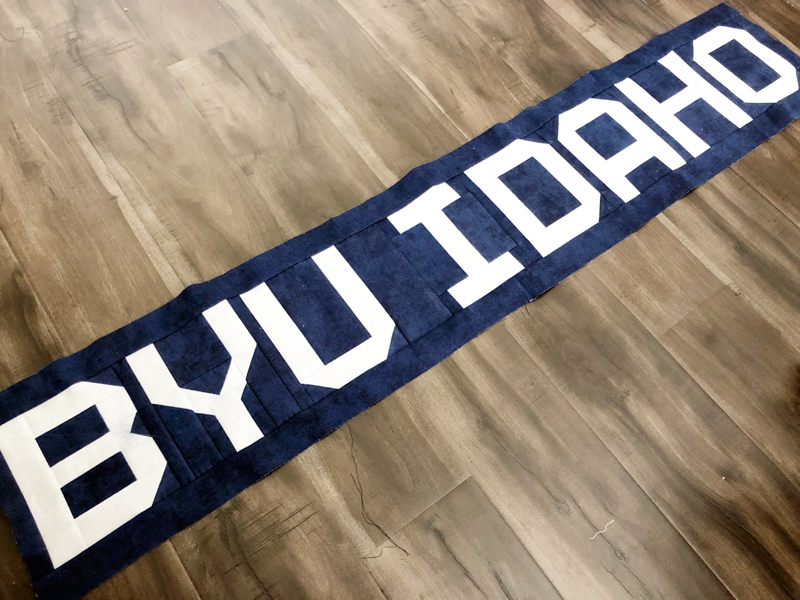 I did put one little spacer piece in-between the BYU and the IDAHO.  That piece measured 3.5 X 10.5.
I then made all my other rows 10.5 inches to match.  7 rows – each 10 inches finished = 70 inches tall.  **I wish I would have taken a little more time to match up my printed fabrics when I pieced the rows.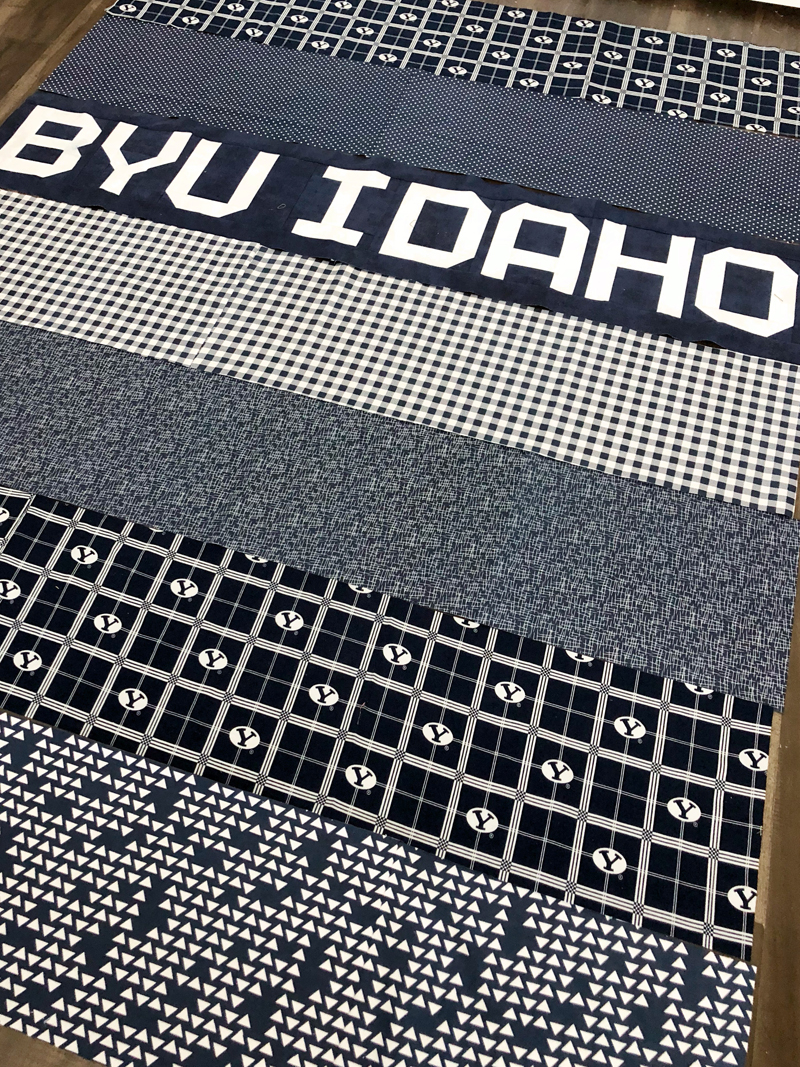 I used all flannel fabrics for 100% of this quilt.  I also used 2 layers of batting to make it a little warmer.  The backing is the cute gingham print (that I also used as a row on the front.)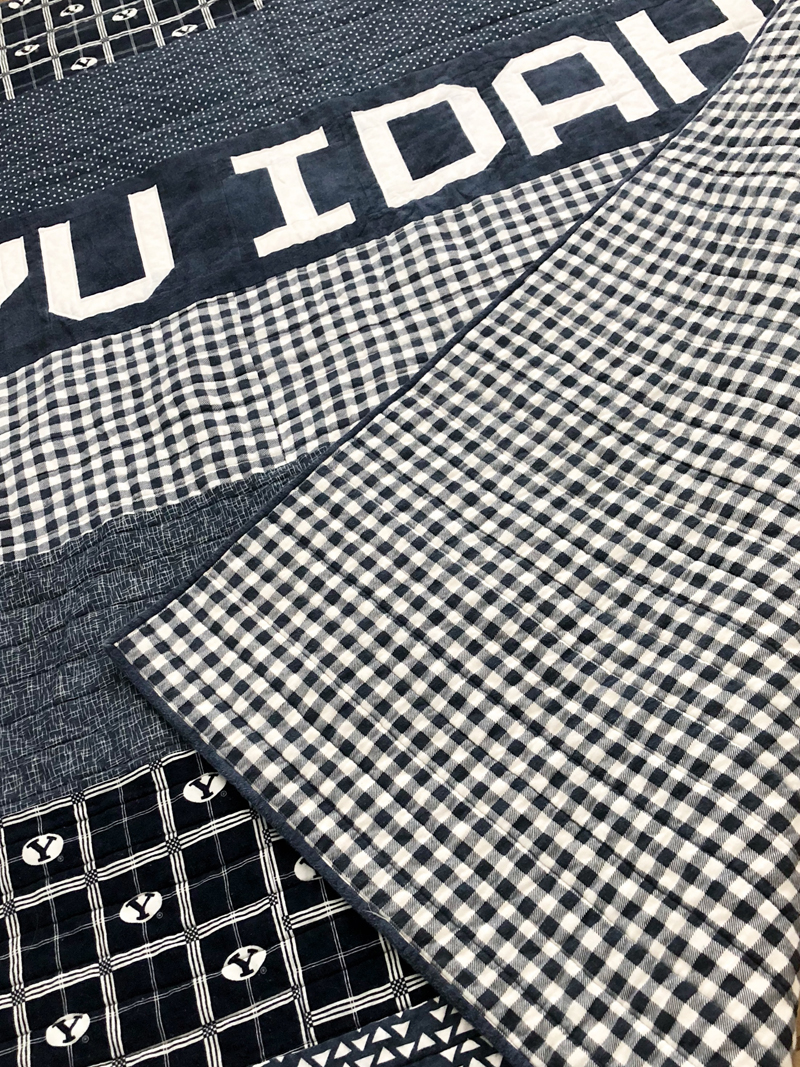 I quilted it myself on my standard machine.  I quilted straight lines about 2 inches apart. On the row with the letters, I quilted along the letters.  Kind of annoying and it takes longer, but I love how it turned out!