The perfect way to dress up any simple project is to add a dresden flower.  Dresden flowers look fancy and difficult, but with the right tools, it's easy!  I made this simple apron for my cute niece today, but it needed something to dress it up.  Adding the dresden flowers to the pockets was the perfect finishing touch.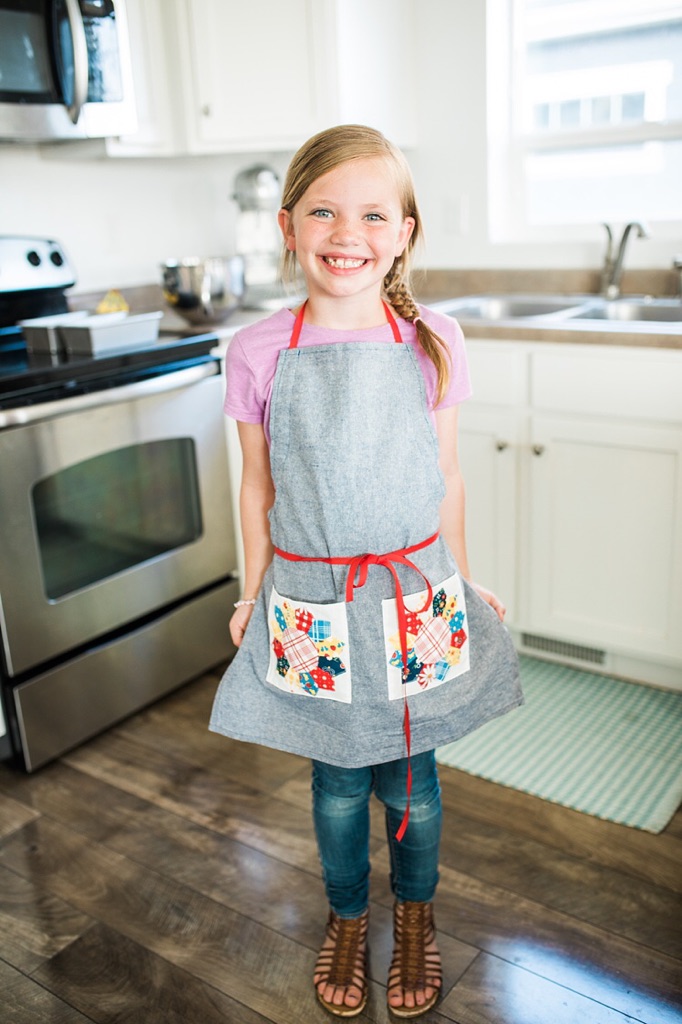 To start make (or buy!) a simple apron.  Here are a few tutorials that might help.  Little Chef Apron, Kitchen Buddy Apron, and Child's Apron.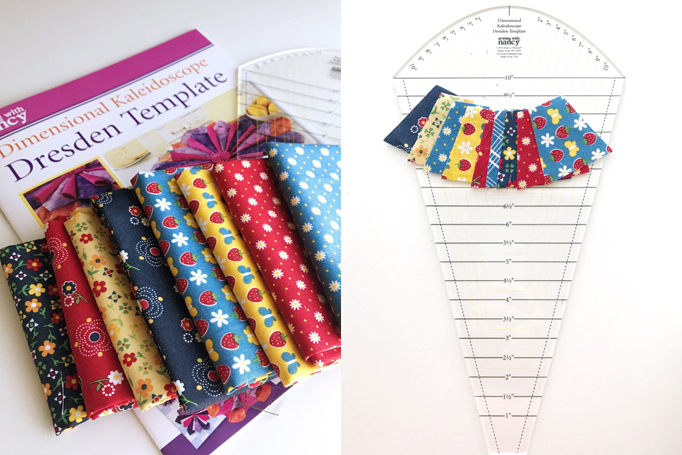 Now the fun part — making it cute!  I cut my pockets 6.5 inches square, serged all 4 edges, and pressed the edges under.  Top stitch along the top of the pocket.  I used this awesome dresden template from Nancy's Notions to make the flowers.  The best part about this ruler is that you can make so many different sizes of flowers, with only one ruler.  I cut my pedals 2 inches.  It's a big template, but it still works great for small pieces!
It took 12 pedals to complete my flower.  The book that comes with the template gives a lot of great tips on how to make your dresden perfect.  Here is how the back looks all pressed and ready to go.

I top stitched around my edges and added my center circle.  Now my pocket is ready to be sewn onto the apron.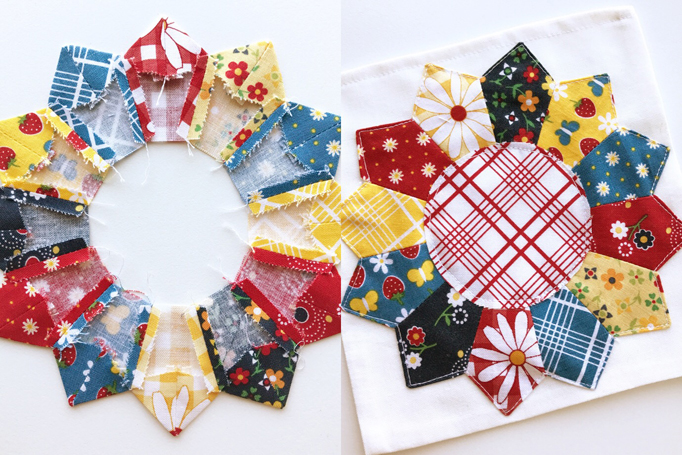 Now you are ready for fun time in the kitchen.  Don't forget to lick the spoon!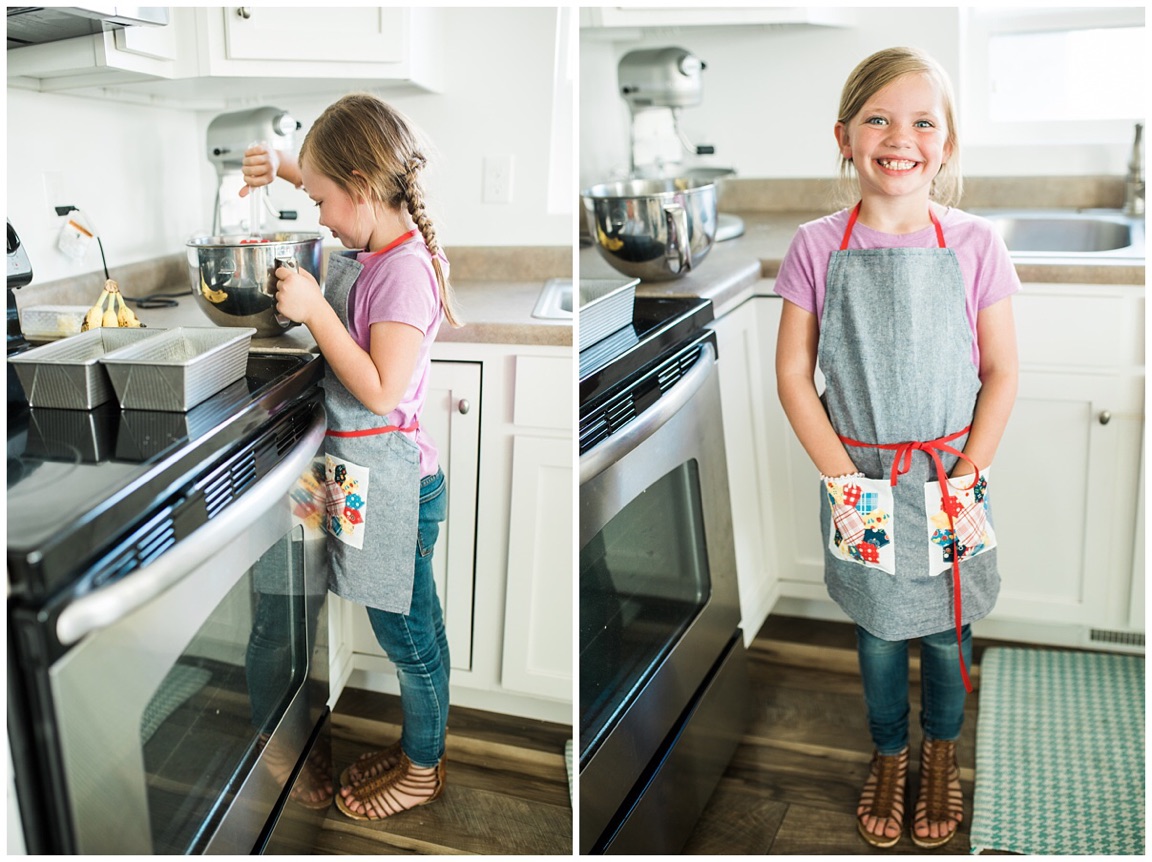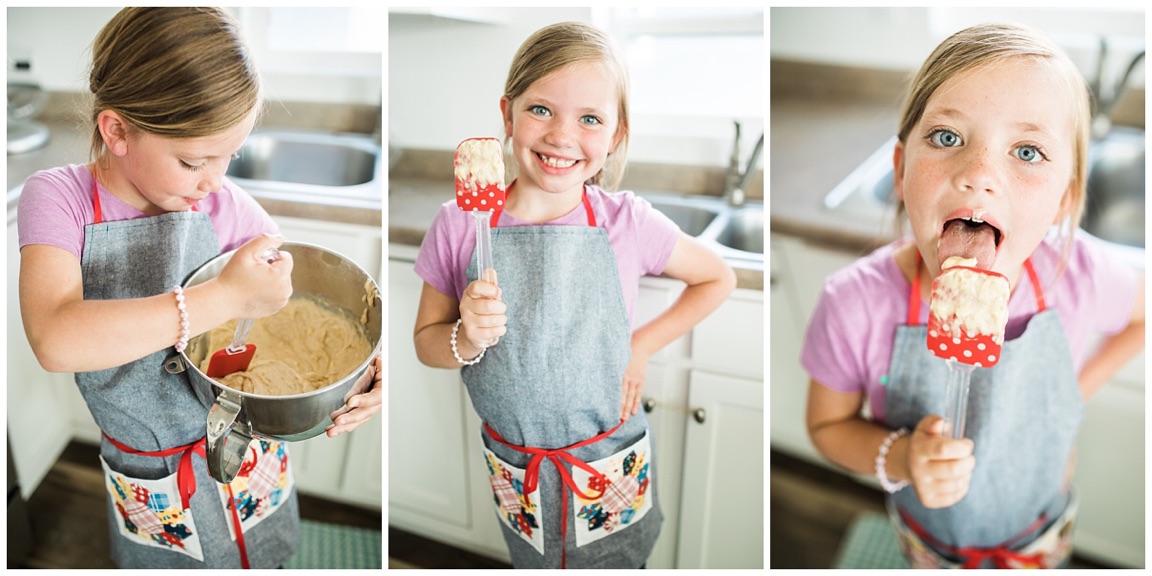 It's your lucky day!  This dresden template is on sale!  You can buy the template from Nancy's Notions for 44% off now! (expires July 30, 2017)