My husband and I like to entertain-it's true!  I love a good excuse to throw a party with our friends.  Last year for Halloween, I decided I wanted to try a murder mystery dinner.  Just in case you wanted to try this with your friends, I'll let you in on what I did….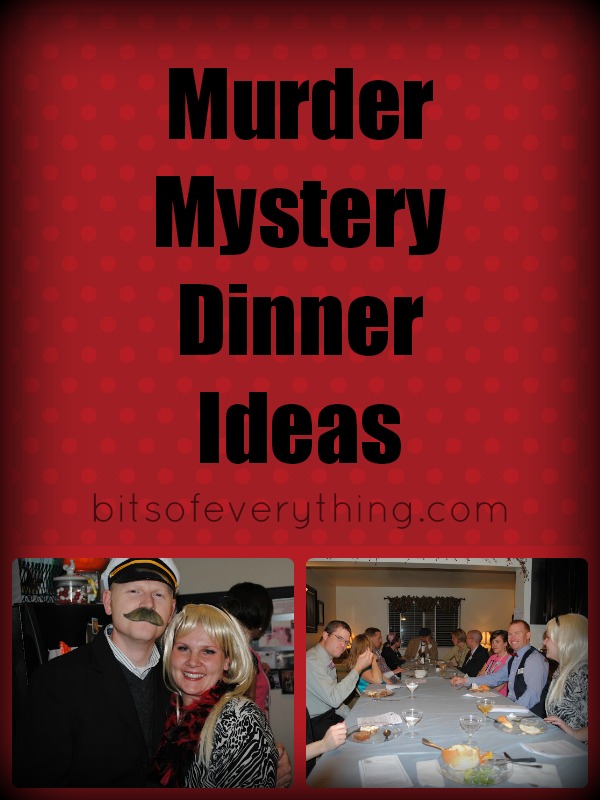 1) Look for a game.  There are a ton online, or maybe even in your game closet! I found the best price to be on one similar to this one on
ebay
.  You don't wait for any box to arrive at your house, they quickly send you a PDF file and you print everything off on your own.  I noticed right now this guy is offering a buy one get one free option too!
2) Invite your guests.  Let them know when and that they'll need to dress up 🙂 Then, when you have your group, send out the invites.  This is really fun.  In the packet it will give you a list of all the characters and their description for the guests only to read over.
3) Make a meal plan.  We did soup bowls, soup, salad and desserts.  It was simple and easy.  I asked everyone to bring something.  I make the cheese broccoli soup for everyone.
4) I went and got some decorations that had to do with a cruise ship, since that is where our story took place.  I even got my husband a gross mustache and captains hat (since he was the captain of the ship)
It was such a fun night!  We have great friends that all participated in their parts and some of them even surprised us with their great acting skills!  Halloween is coming up, and Murder Mystery dinners can be done at any time of year.  Their are some with a Christmas theme or winter theme that also look really fun.
Tomorrow is the last day to enter!!