Every summer we like to do a Backyard Campout Tradition.  Nice and easy….. Well, you don't have to drive anywhere, but I guess it's still work getting everything out and setting it up.  This is something that my kids look forward to every year.  I will cherish this fun activity while it lasts.  🙂  Last year, we weren't able to do it because we had a backyard full of mud.  After we got our sod in a few weeks ago, I knew this would be one of the first things on our to do list.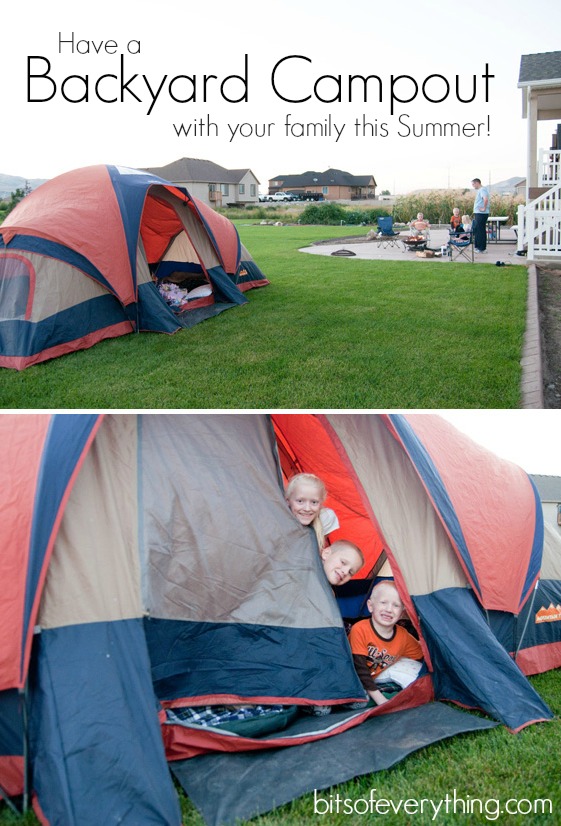 There have been very few times (if any) that we have all made it through the night in the tent, but the fun part is being outside together away from the usual distractions.
We always have a fire.  That's probably my favorite part.  Someday we will have a permanent fire pit in our yard, but until then, this one does the job.  Nothing fancy.
We visit, laugh, play games, run around, be silly, and most importantly, we make memories together.  Sometimes its these simple activities at home that the kids remember more than the expensive trips.
There is still time to plan a fun family activity before the snow flies, so do it soon!!  You will love it.