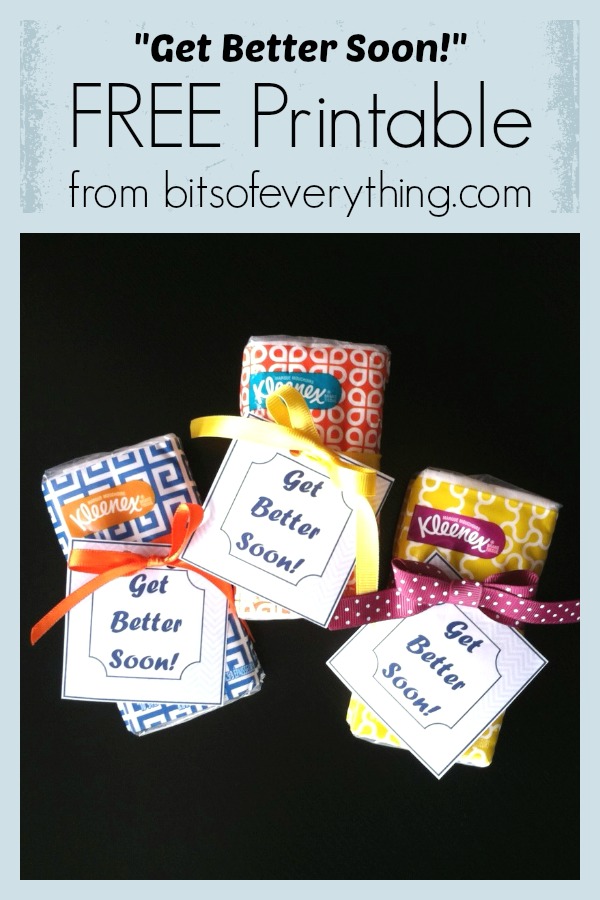 I don't know what it is about winter but everyone gets sick.  It seems like everyone I know has had sickness in their family recently.  Here is a great idea for telling your friends and family to "Get better soon!"
Last time I was at Walmart, I grabbed these little Kleenex packages at the checkout isle.  I put one in my purse, one in my church bag, one in the car, etc.  Love it!  Then this week, I realized that they make great little gifts for your friends and neighbors!
I made the little tags and tied them on with ribbons… And suddenly I had the perfect gift to give the sister I visit teach who wasn't at church on Sunday.   I just wanted her to know that I missed her, and that I hope she gets better soon.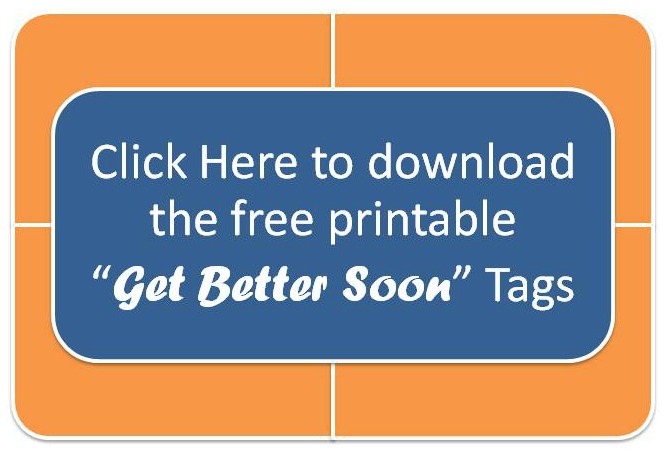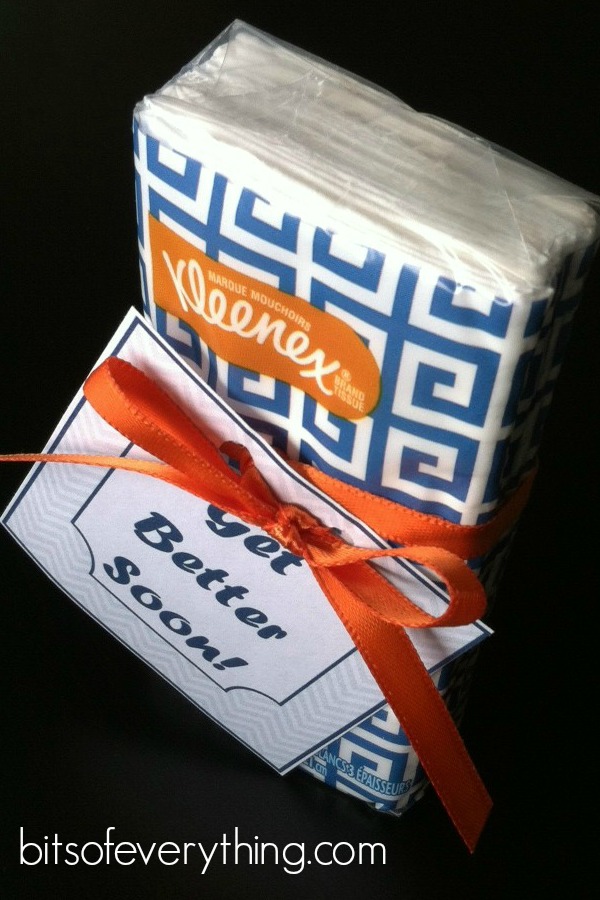 Good luck to you and your family in trying to stay healthy this winter!