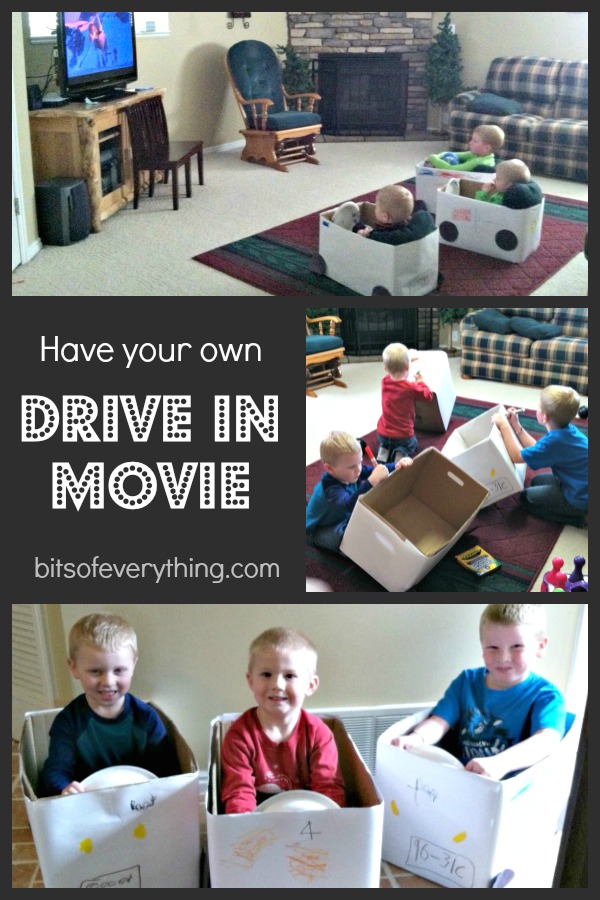 Looking for a fun way to entertain your kids?  How about having your own Drive In Movie?
When I did it, I got a few apple boxes from my local grocery store and wrapped them in white paper.  Then I handed the kids the markers and let their imaginations take over!  I also added a paper plate for the steering wheel which I attached with a brad so they could actually turn them.
Then we put on a movie and had popcorn!  They loved it, and I'm sure your kids will too!