Today I'm so excited to be a part of Cupcake Diaries 30 Days of Halloween!  She has all sorts of fun ideas being posted.  Be sure to check them all out!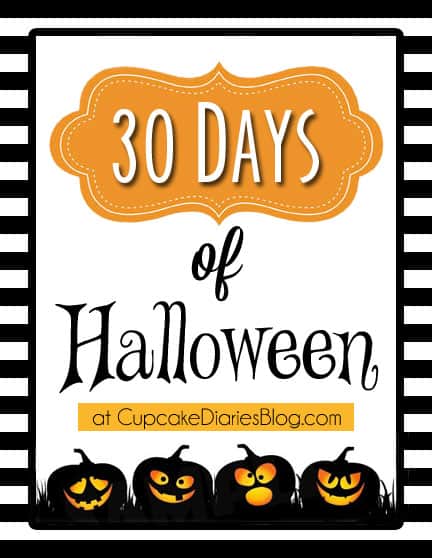 It's getting to be that time of year again… time to start thinking about the Holidays coming up.  Halloween is right around the corner!  Do you need some simple Halloween games for kids?  I know I will be helping in my son's Halloween party at school and I love simple games to play with them.  This Halloween memory game is easy…. Print, Cut, Play.  Let's do it!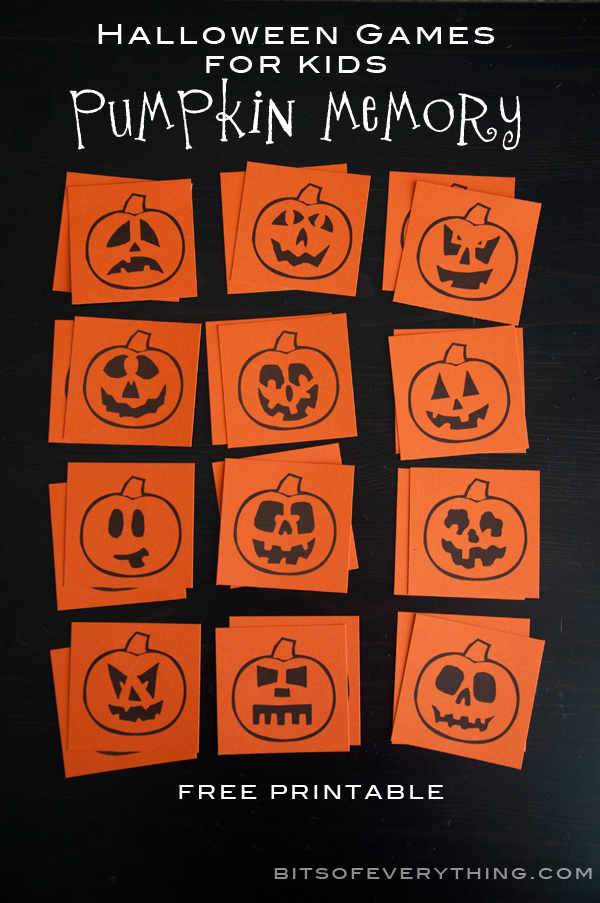 I've made two different files for you to choose from.  Plain black and white pumpkins are perfect for printing on orange card stock.  The cute colored pumpkins would be perfect for printing on white card stock.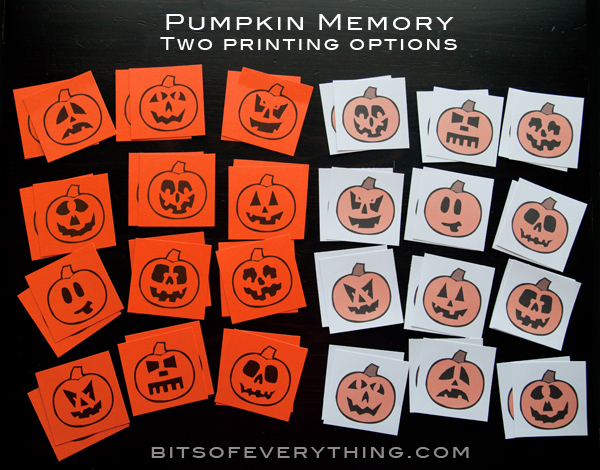 Pumpkin Memory Game (to Print on Orange Card Stock)
Pumpkin Memory Game (to Print on White Card Stock)
Be sure to print the file two times so that you have two of every pumpkin, creating 12 matches.  Trim off your margins first, then cut the pumpkins apart.  If you print on thin paper, you might need to attach the pumpkins to a thicker paper so that you can't see the pumpkins through the paper.
To play – Mix all your cards up.  Place all your cards face down.  Take turns trying to find a match.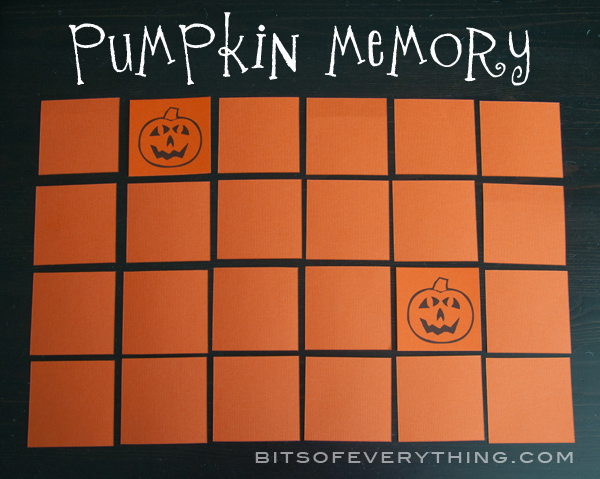 Other Halloween activities you might enjoy:
Pumpkin Craft —  Spooky Halloween Treats — Halloween Bingo by Artsy Fartsy Mama — Felt Pumpkins by Vixen Made — Roll a Pumpkin Game by Happy Home Fairy
Check out all these great Halloween ideas!