My favorite challenge lately when making quilts is to add some fun character to the backing.  No more plain boring backs on your quilts!  Here are a few new quilt backing ideas for you to consider.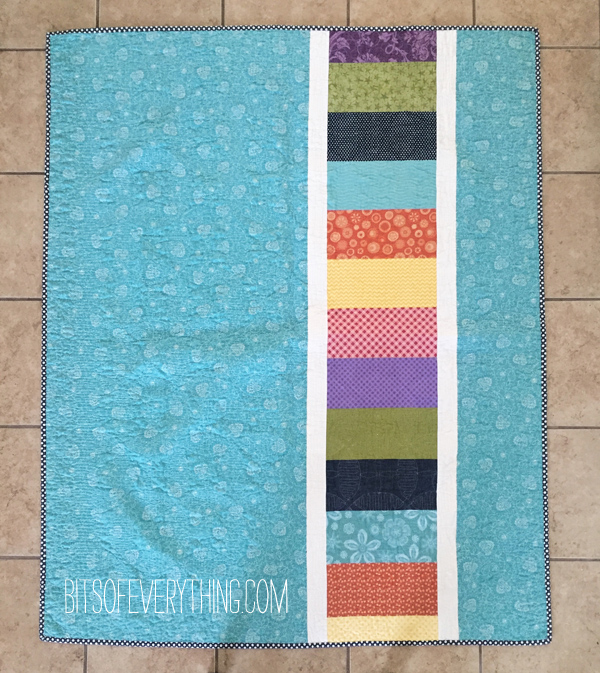 This is the quilt backing for my Flowering Snowball Quilt.
Buying 4-5 yards of fabric for the backing of a quilt can add up fast.  Here are some ideas of how you can piece your quilt backing to use up scraps and not have to buy more fabric.  Let start with the traditional way to piece the backing fabric of your quilt.  Using fabric that is purchased 42-44 inches wide, these are your options: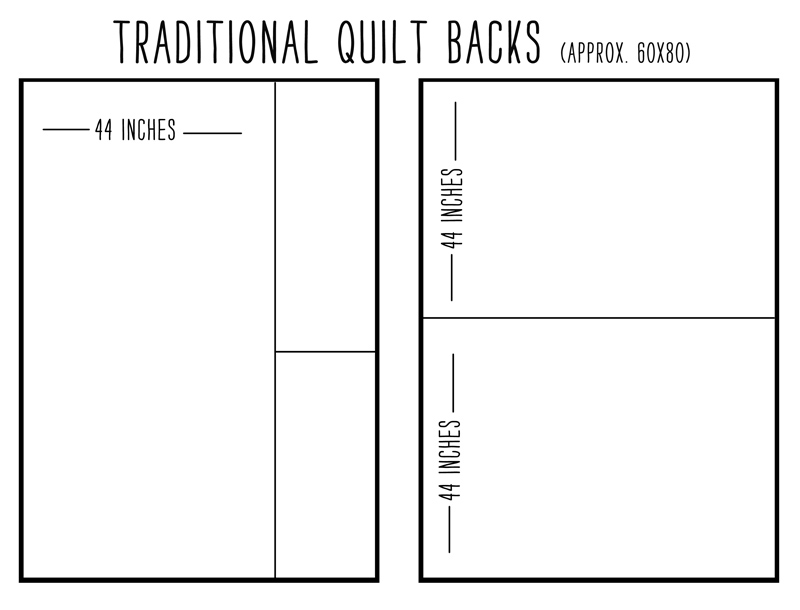 Using the same fabric for the whole back, you would need anywhere from 3.5 to 5 yards (or even more!) depending on the size of your quilt.   To  create a fun pieced back to your quilt, I just buy one length of fabric (the length of your quilt, approx. 2 yards) and then use scraps to fill in the rest of the needed width.  Here are a few ideas of how to do this: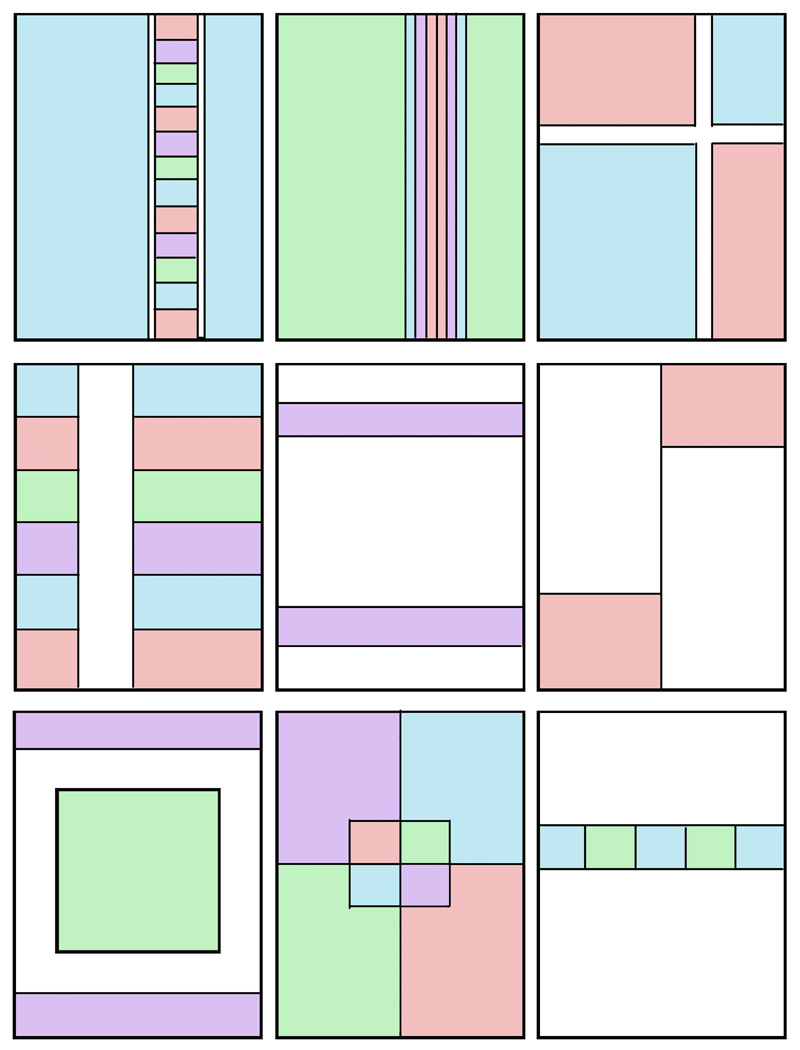 Now that I've got you thinking, I thought you could come up with some of your own ideas.  Here is a blank sheet of pretend little quilts for you to doodle on and come up with your own backing patterns.

Download Quilt Backing Planner Printable
I have a few more quilts in the works with fun backings on them, I can't wait to show your more!