A month or two ago I finally finished a quilt that I made with the purpose of donating it.  When it came time to hand it over, I was hesitant.  I worked hard on it!  I loved it and wanted to remember it.  This sparked an idea for me.  I need to make a book of quilts and things I make so that I can always remember them, especially the ones that I give away.  Enter –>  PROJECT LIFE!  (Why did it take so long for me to think of this?)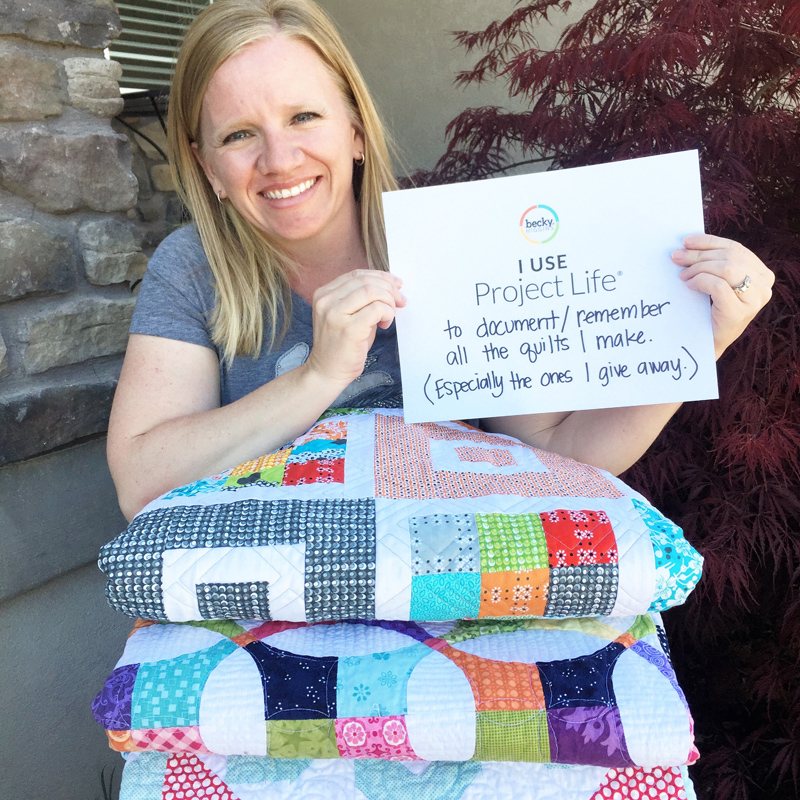 I have used project life in the paper form, then the digital form, and now my favorite is the Project Life App.  Everything I need is in my hand.  Super easy.  My new goal is to have an album dedicated to my quilts and other projects that I make.  This way, I will always remember them and love them, but still be able to give some away.  I've got a good start.  Here are my first four pages, which were all given to others!  Don't worry, I have tons of quilts I have kept, those scrapbook pages are coming next.
My prints, album, and plastics have all been ordered and I can't wait to have them in a book.  I know I will enjoy seeing all my projects in one place, but I also hope this will remind my kids of my love for making things and giving to others.