Try these EASY Holiday Cookies!  I promise you'll love them!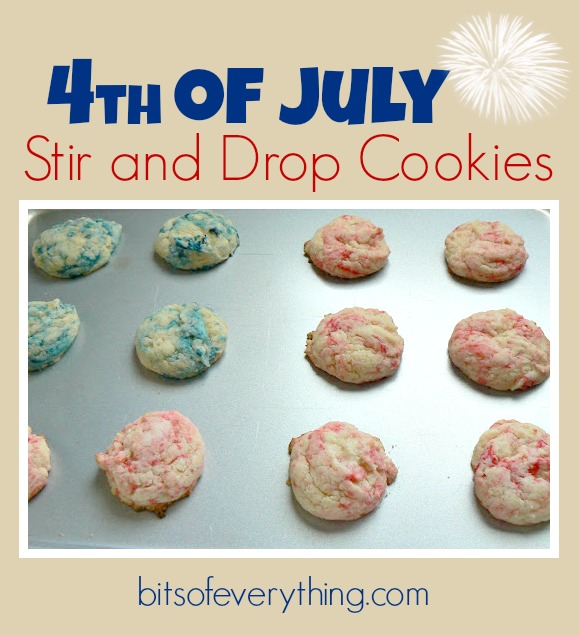 I used to love it when my mom made these for us! They are called Stir and Drop Cookies.  I love them because you can use whatever color you want depending on the season or holiday!  (Because we are getting close to the 4th of July, I used blue and red!  See the flag pattern?  =)
 These are SO easy to make.  Seriously 30 min from start to finish.
This recipe only makes a dozen and a half.
 Just add a few drops of coloring to the dough.
This is probably my favorite tool when making cookies.
It is the Pampered Chef Ice Cream Scoop.
It makes all your cookies nice and all the same size!
 Go ahead….TRY IT!
You're kids will love helping and picking the colors!
Mix all ingredients together. Then add a few drops of food coloring to make the swirls through the cookies.  Bake at 375* for 8-10 min.  I cooked mine for 8 minutes!  Enjoy!