Traditions are not just for Holidays, right?  For this new school year, we are starting a new After School Tradition.  I am going to make cookies for our after school snack on Fridays – every Friday.  When I mentioned this to my kids they were so excited!!  What a better way to welcome in the weekend.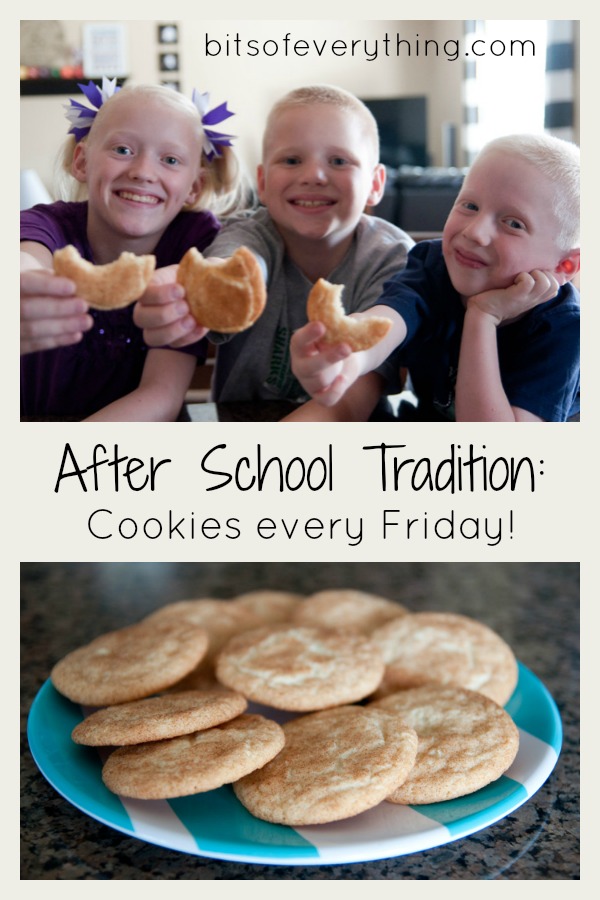 Last Friday it was Snickerdoodles and Chocolate Chip Cookies have been requested for this Friday.  After that, I hope to try some new cookie recipes.
This year I'm really trying to focus on making fun memories with my kids.  I hope this new tradition brings a lot of fun memories for my kids to always remember.
Do you have any fun traditions that you do with your kids during the school year?
Do you have any cookie recipes that we need to try??  Please share!!