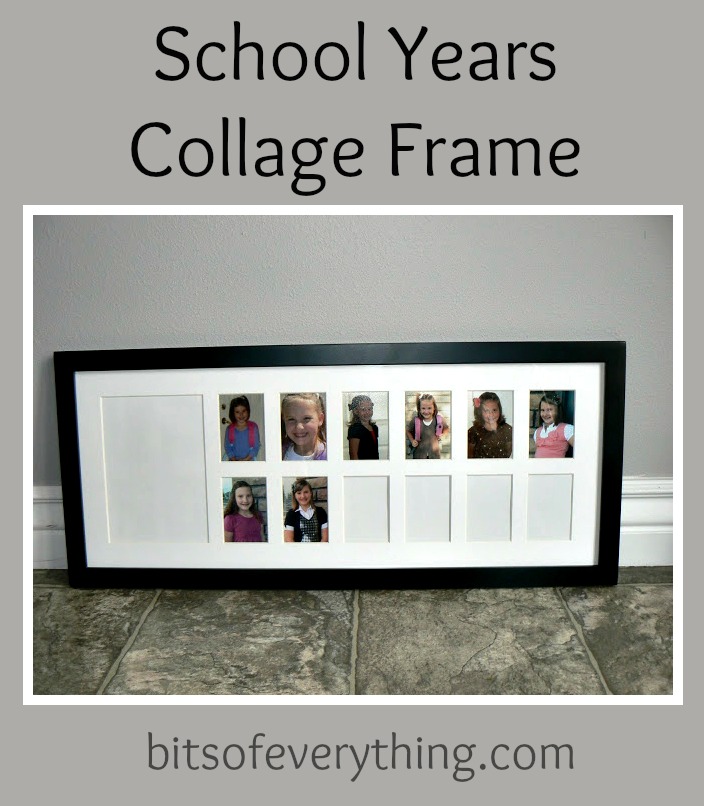 My kids are getting older and it is so fun to see how they're growing and changing.  It's happening so fast that I can hardly believe it.  I have been wanting to make a School Years Collage Frame because when I was growing up, my mom put together all of our school pictures in a mat and frame, similar to this one:
Well, school pictures are expensive and I didn't really want to buy the whole package for that little wallet.
(I usually just have one of my sisters take my kids' pictures for the wall.)
So, I kind of gave up on the idea.
Then, a few months ago, I was at my friend Lisa's house and she had this cute frame with all of her sons school pictures in it!  I was so sad I hadn't stuck with the idea.  As I was driving home, I decided that I could do the same thing, but with their first day of school pictures that I ALWAYS take!
I came home, cropped the pictures, uploaded the pictures to Costco,
and printed them in wallet size for 39 cents.
Then I bought the frames at Micheals.  They were $29.99, but I used my 40% off coupon!  🙂
Here is how they turned out!
I'm going to cry when all of the wholes are filled up!