The Ice Castles in Midway, UT were a huge hit this year.  It seems like almost everyone I knew has gone to see them.  We finally made it over to see the Ice Castles on their closing day.  Closing day = crazy amount of people!  We were lucky enough to visit with one of the owners and get a little inside scoop.  The whole project is amazing.  It's a creative idea that was carefully planned and carried out.  My kids thought it was cool, but my 7 year old liked it the most.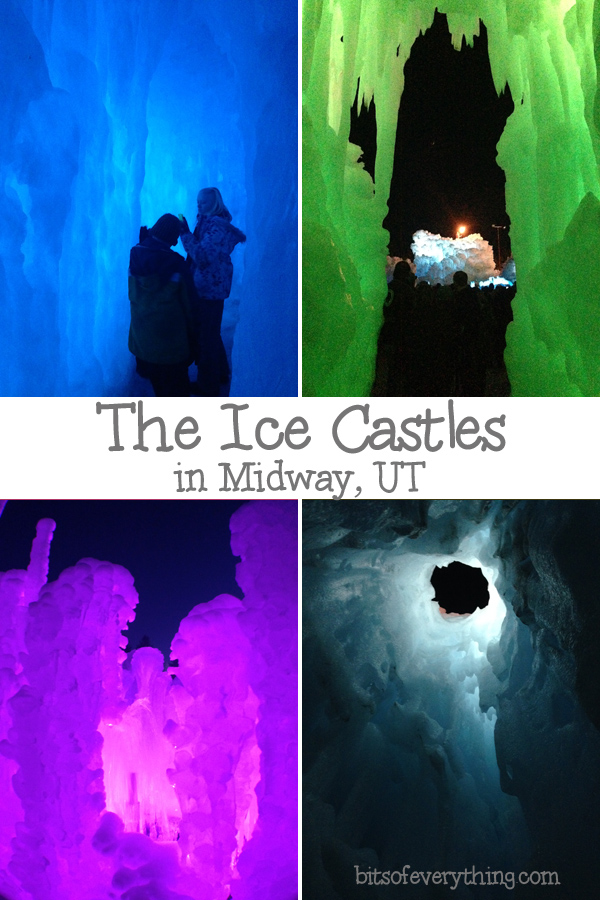 Inside the Ice Castles you will find a slide, a maze, canyons, Frozen characters, and more!  It looked cool during the daylight hours, but after dark the lights come on and the colors make it even more amazing.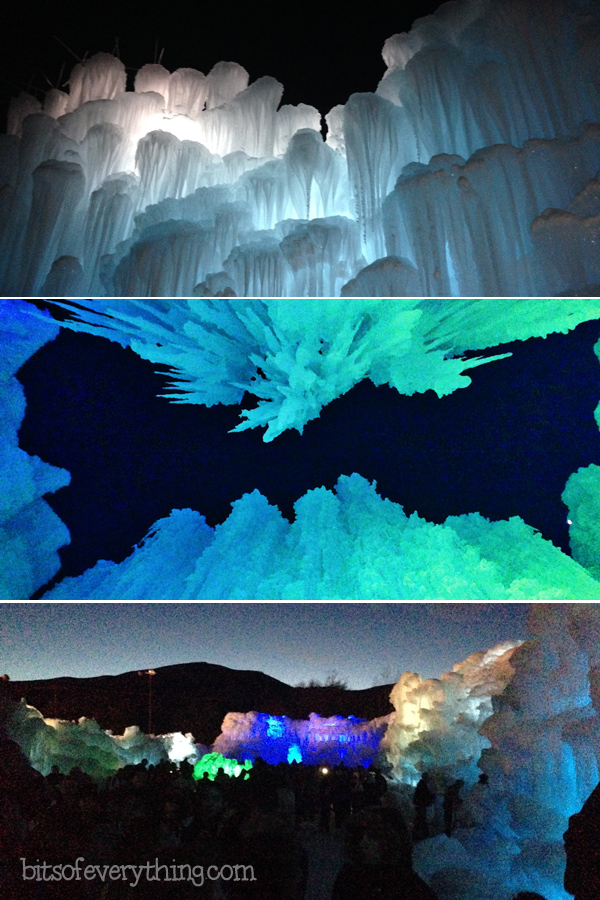 You can learn more about the Ice Castles online.  Did you know they have Ice Castles in 3 different locations?  Utah, Colorado, and New Hampshire.  There are also some music videos that were filmed inside the ice castles.  The Piano Guys, Alex Boye' (Africanized Tribal Cover), and Crystallize – Lindsey Stirling.  They are all amazing!
Be sure to put the Ice Castles on your to do list for next winter.  I'm sure it will be even better next year!