Teens can be tricky, but I have an easy birthday idea for you today.  My daughter started middle school last year.  After her birthday came and went, I quickly learned all the things I should have done for her.  One of the big ones was decorations on her locker.  So simple, but so fun!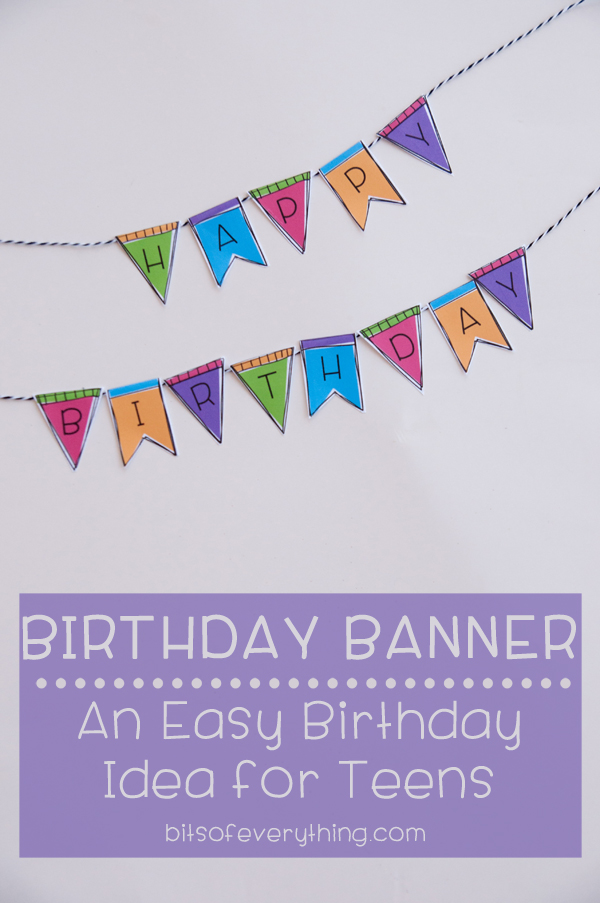 Here is how to make this Happy Birthday banner.
1.  Download this free printable from 100 Directions.
2.  I used the blank little banner in the middle.  Open your file in Photoshop and crop the page to include just the 5 banner pieces.  Make the banner a little bigger (each banner piece is about 1.5 inches wide.)  Copy and paste two more copies of the banner into your file.  Add the letters onto the banners.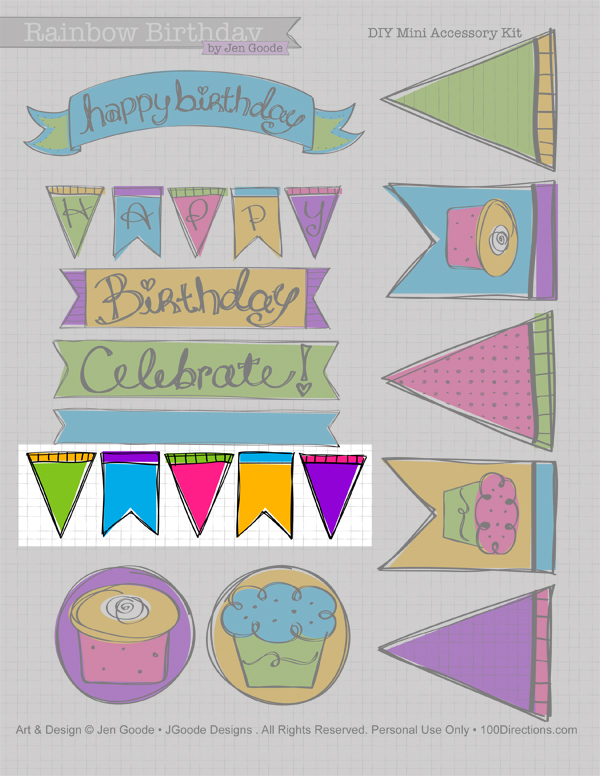 3.  Print – I printed on card stock.  Print the banner and the embellishments (if desired).
4. Score and cut.  First I made I score line at the top of all the banners.  Then, cut out the banners leaving a tab on the top of each banner.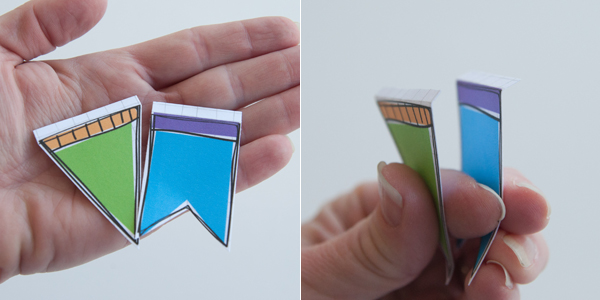 5.  Fold and tape.  Fold down the tab along the score line.  Hang on a piece of twine and tape the tab to the back of the banner.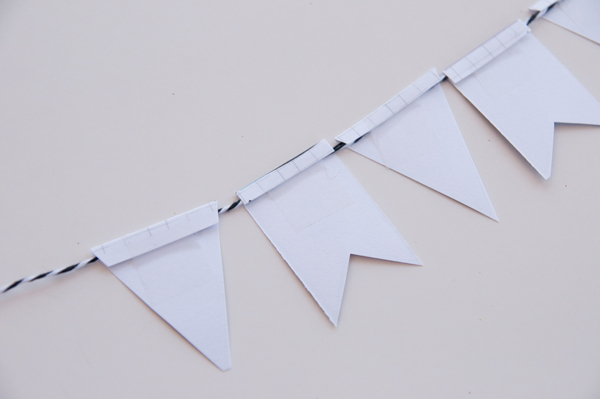 6.  Time to decorate.  Hang banner, then use the ribbons to add little love notes to the decorations.  Decorate a locker, a door, or a mirror.  Any where your teen will see it would work!  My favorite is the locker.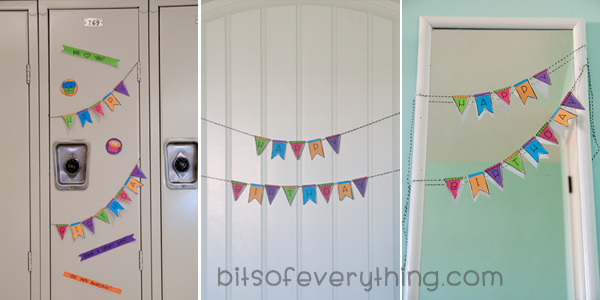 Save this banner and use it again next year OR for another child.  Your teens will love getting some fun decorations for their birthdays this year!