Do you do anything fun when new neighbors move in? A Welcome to the Neighborhood gift? When we moved into our new house over 3 years ago there is one gift that I remember receiving. I pretty sure it was just a plate of cookies – the memorable part of it was the note that came with it. The note listed all the names in their family along with all the kids ages! Brilliant! With all the new people we were meeting, I couldn't keep up with all the names! I kept this note for quite a while and referred back to it when I couldn't come up with a name. So handy! When I saw this stationary designed by Laura Kelly (and purchased through Expressionery.com) I knew this is exactly what I wanted to use it for.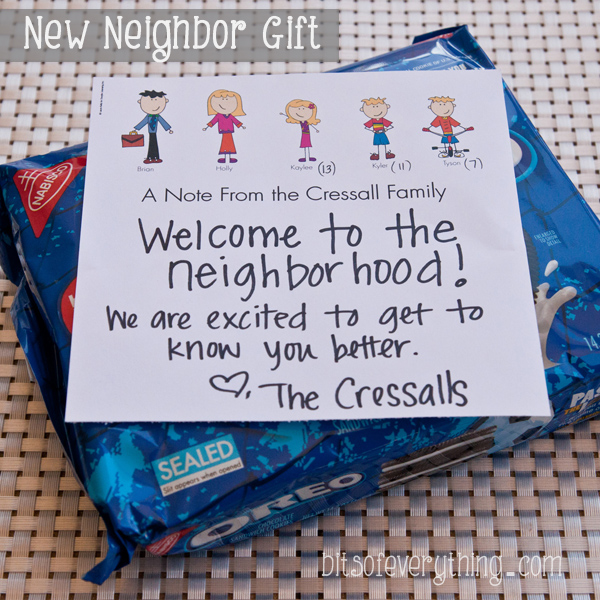 Make a homemade plate of goodies like Snickerdoodles, Mint chocolate chip cookies, or Pretzel Hugs.  If you are crazy busy (like we have been lately!) tie this cute note to a package of Oreos and call is good.  Darling!  The note is so cute, it doesn't matter what you tie it to.  Who wouldn't want a little gift from these cute kids?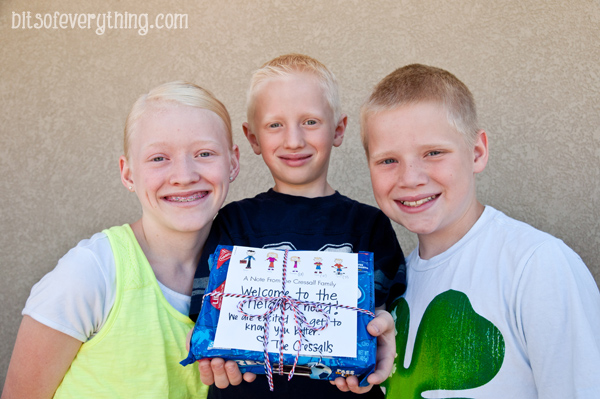 Here are few other 'welcome to the neighborhood' gift ideas: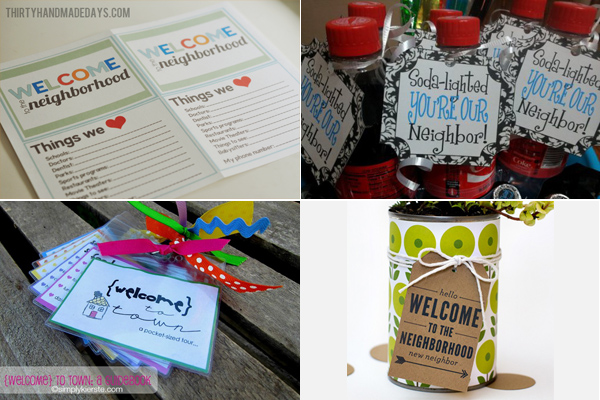 Welcome to the Neighborhood – Things we love. // Soda-lighted you're our neighbor. // Welcome to town.  //  Hello, Welcome to the Neighborhood
Now, one of you lucky people can win a $20 gift card to Expressionery.com.  You can get a cute notepad of your family to welcome the new neighbors!  (or something else you choose.)  Giveaway ends Friday, June 13.  Winner will be announce Monday, June 16th.  Look how fun my package from Expressionery was!