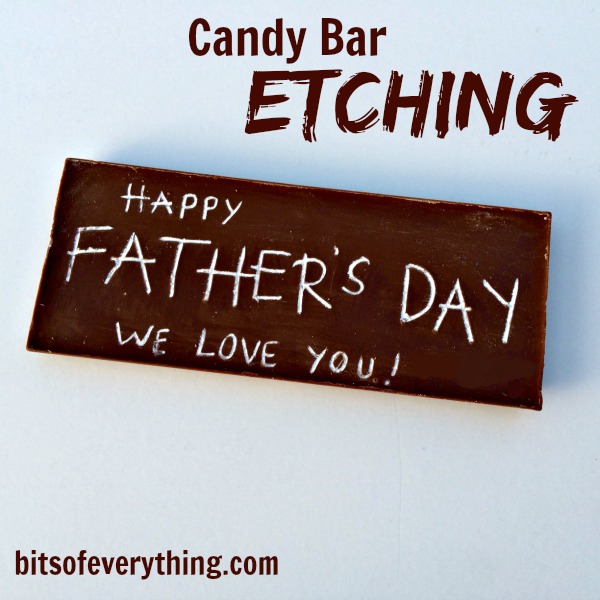 Candy Bar Etching is the perfect way to say Happy Father's Day this year!  It's so simple and easy that kids of all ages can enjoy making this little craft for Dad.
Start with a regular candy bar and use a toothpick to write or draw on the back.  Lightly brush away chocolate flakes as you go.  Then spread a generous amount of Powdered Sugar over the candy bar and lightly press it across your etches.  Use your finger to brush away the extra powdered sugar.  Then use a damp paper towel to clean off the entire candy bar.  What's left is your design, beautifully etched into the chocolate.  Then wrap your candy bar in new tin foil, and cover with a label.  Have your kids color a custom label to put on it, or download the one below.
Here's the label I made for mine: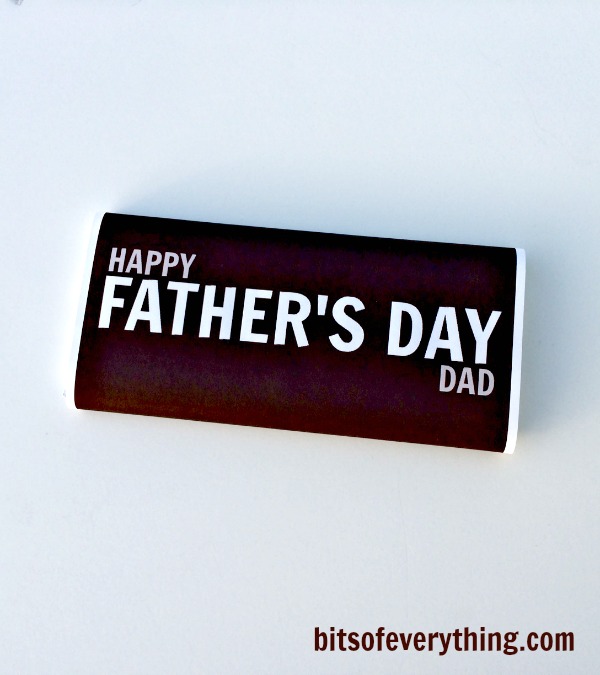 Download – "Happy Father's Day Dad" Candy Bar Label  
(Just print in colored ink on regular white paper, trim the edges, and you are ready to put it on your large candy bar!)
I can't wait for my husband to open this special candy bar we made just for him!