I love giving handmade gifts!  Today I've joined up with 365 Days of Crafts and Always Expect Moore to bring you 99+ handmade gift ideas!  Be sure to check out the links at the bottom of the post to see tons more handmade gifts ideas!  Okay, here is my handmade gift idea.  Have you seen all the cute burlap that is available lately?  I found a ton of fun prints at JoAnn's.  I decided to use all this cute burlap to make a simple bunting.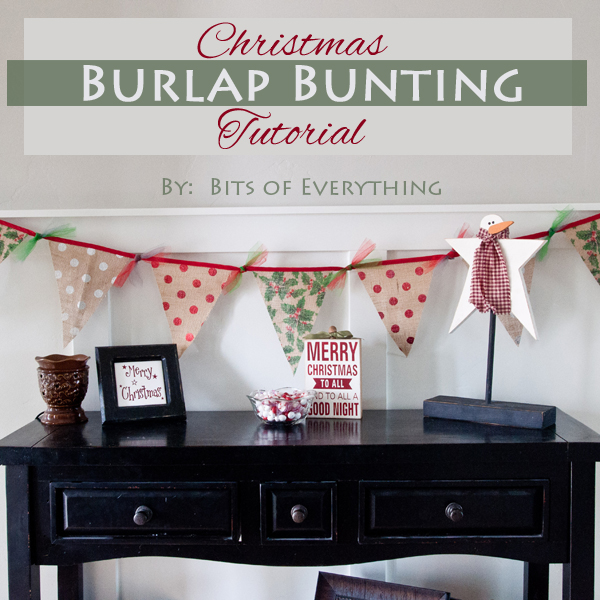 Let's get going. Supplies needed:
1/4 yard Burlap (I used 3 different prints)
1 bias tape (extra wide, double folded)
tulle (I used 3 different colors)
thread or glue
TIP:  Burlap frays really easily.  The less it is handled, the better.  If you are worries about fraying, you can use a product like Fray Check to help prevent your edges from fraying.  I didn't use anything on my edges and there is little fraying.
Cut your burlap into triangles.  Any size triangle will work, but I cut mine 8 inches wide and 10 inches tall.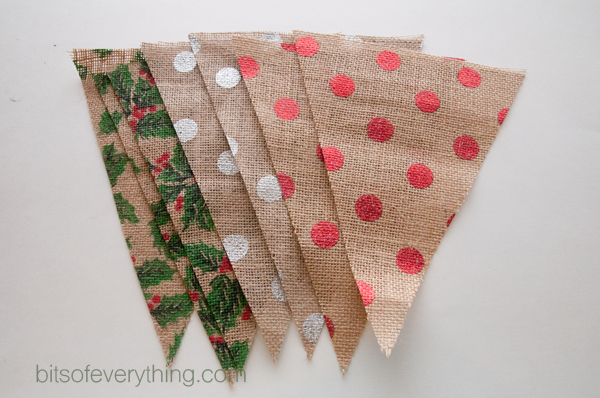 Press the creases out of your bias tape.  Fold the bias tape in half length wise to find the middle.  Working from the middle, pin the triangle burlap pieces into place.  I used 7 triangles per bunting.  You can put 2 or 3 inches in between each triangle  (you can make this spacing more or less depending on how long you need your bunting to be for your space.)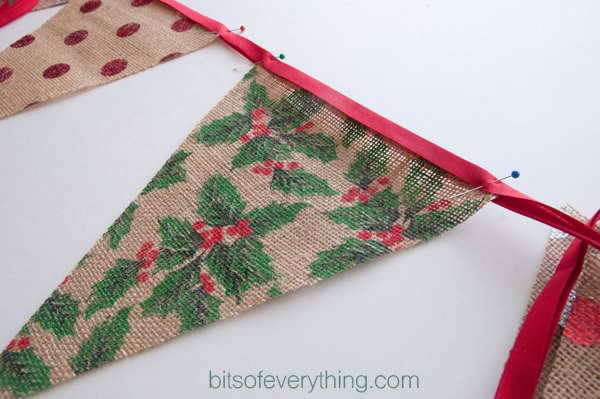 Sew down the entire length of your bias tape, sewing the triangles into place.  If you don't want to sew, try using hot glue.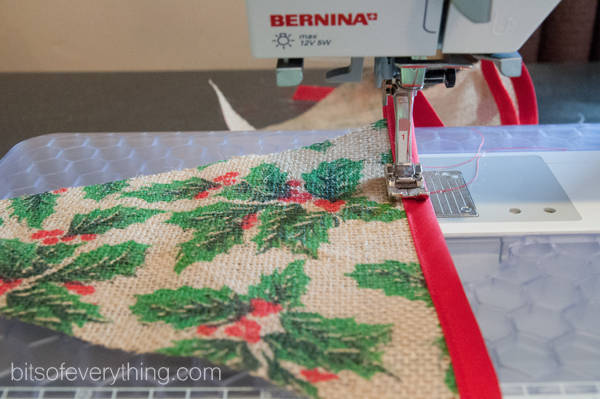 Cut your tulle into 8 inch long pieces.  Cut 12 pieces.  Tie 2 tulle pieces in between each triangle.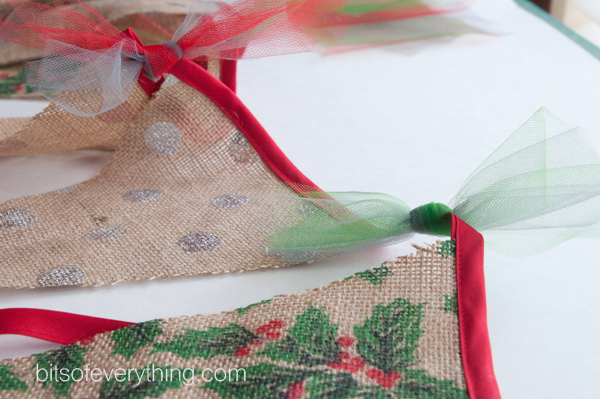 Hang and enjoy!  Easy, right?  I plan to make several of these for gifts this year.  Super cute!