Here is a fun Boy's Birthday Cake idea that I would like to share with you today!
My son loved the new Disney Planes Fire and Rescue movie
, so for his birthday this year we made him a Planes Birthday Cake!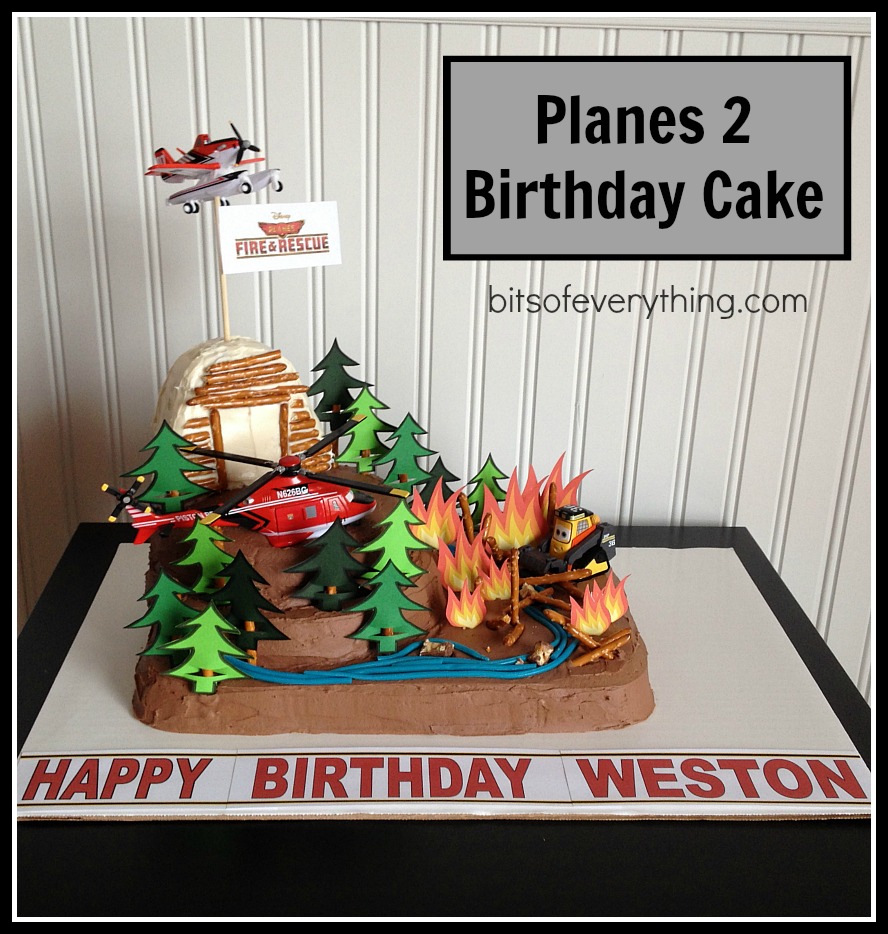 To make this cake, I made on cake mix in a 9×13 pan, and one cake mix in two circular dishes and one small loaf pan.  After they had baked and cooled, I frosted them with a chocolate cream cheese frosting, all except for the mini loaf which I frosted white.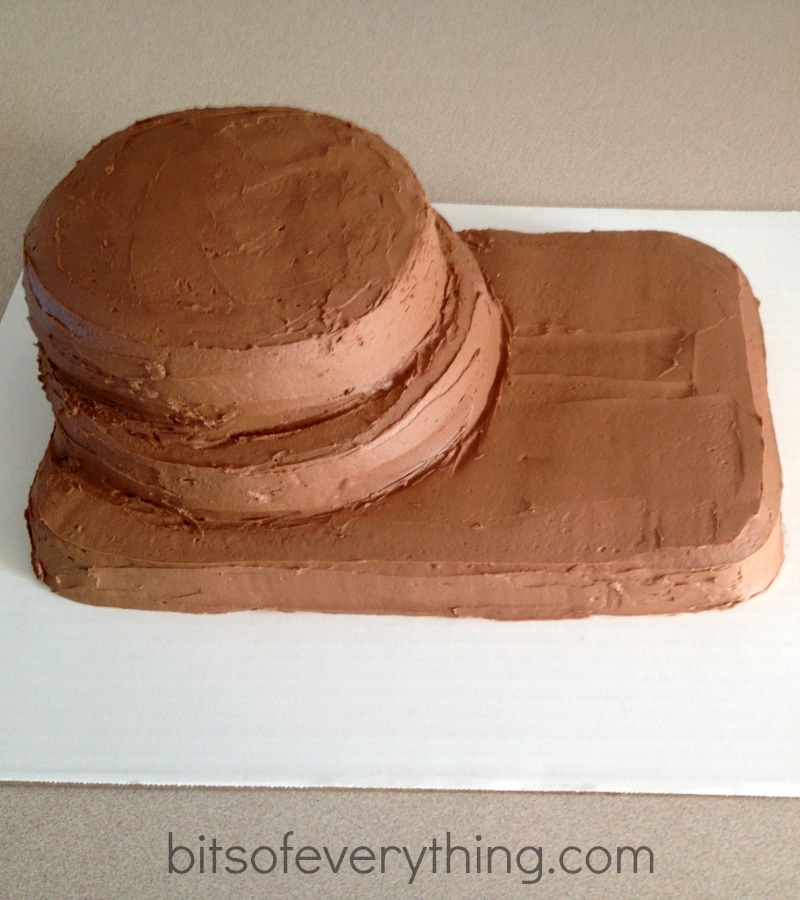 We knew we wanted to get our son a few Planes toys so we planned the cake accordingly.
For THE FIRE, we printed it out on white cardstock in color ink. Then we cut out the flames, taped them to tooth picks and stuck them in.
For THE TREES, we printed out several pages on different shades of green cardstock.  Then we cut two little slits into each tree and inserted a pretzel stick and stuck them into the cake.  Then we placed extra pretzel sticks around to look like logs.
For the building, we frosted the mini loaf with white frosting and then we stuck pretzel sticks on it.
For the river, we used Twizlers pull apart licorice.  Then we placed mini unwrapped Snickers in the river to look like rocks.
Then we used a skewer stick to go through all the layers of cake in order to support the weight of the plane on top of it.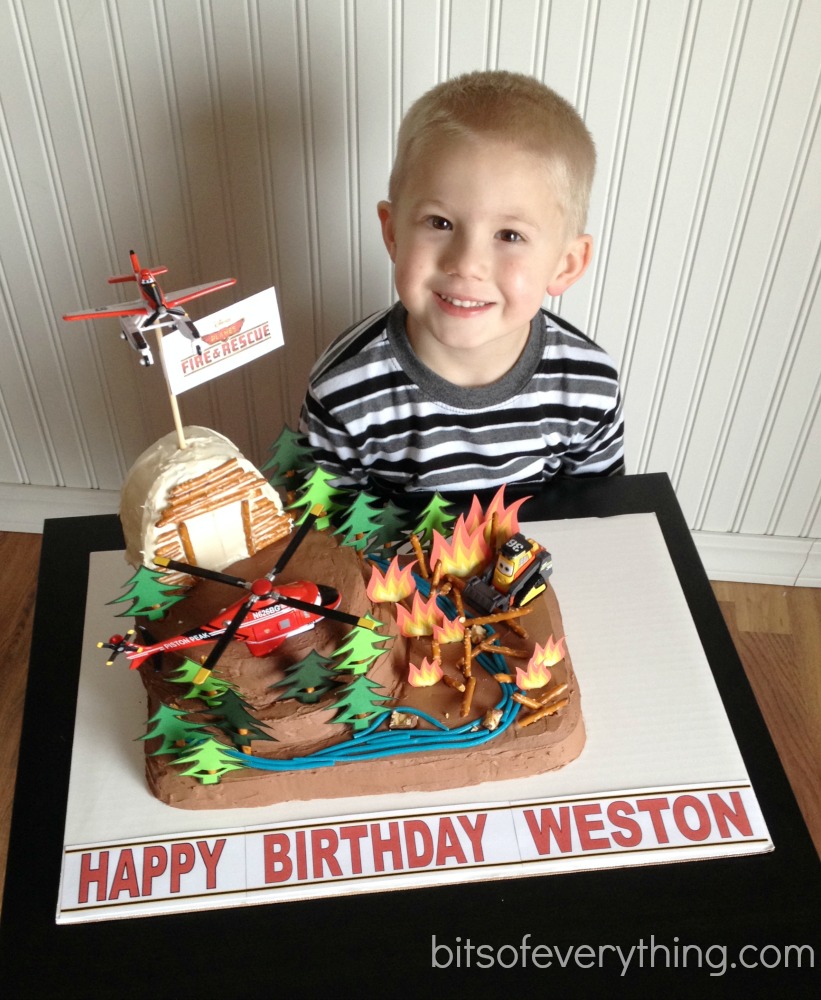 Our five-year-old LOVED this birthday cake, and I'm sure your child will too!