It's taken me a while to get to this project this month, but I did it!  I've completed my Year End Collage for 2014 using Cali's collage template.  I love this tradition!  I love loading up some of our favorite memories and see them all on one page.  My kids love looking at these little pictures!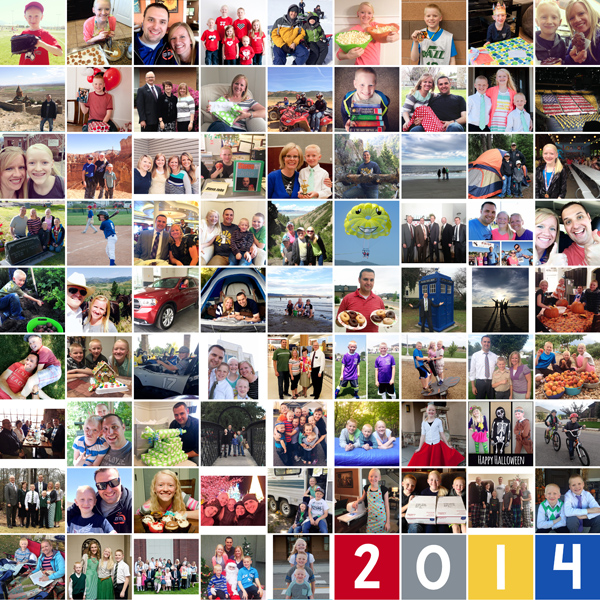 Remember the one I made last year?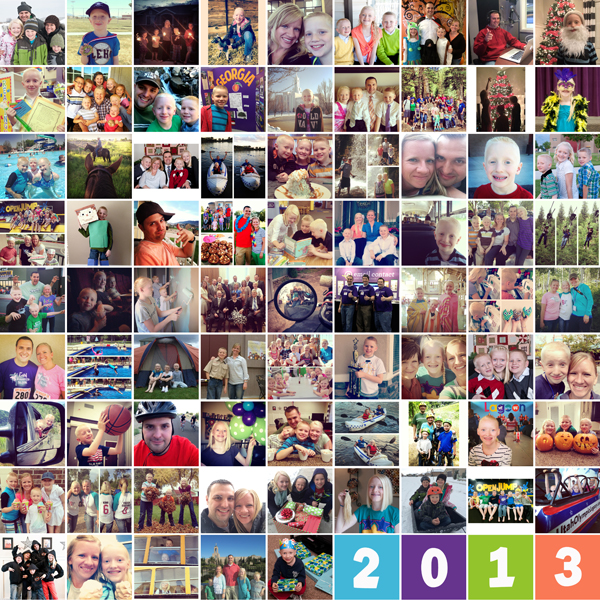 And here are Cali's collages from a few years ago.

I plan to print these collages for the scrapbooks and to hang them in my hallway.  I'll show you when I have them hung.  Can't wait.
To download your free 81 square collage template, visit Cali's post called Year End Collage.   This is a Photoshop file, so basic photoshop knowledge is required to use this template.