Here is a delicious recipe that's a quick and easy dinner for your family!  You have to try these yummy Chicken Roll Ups.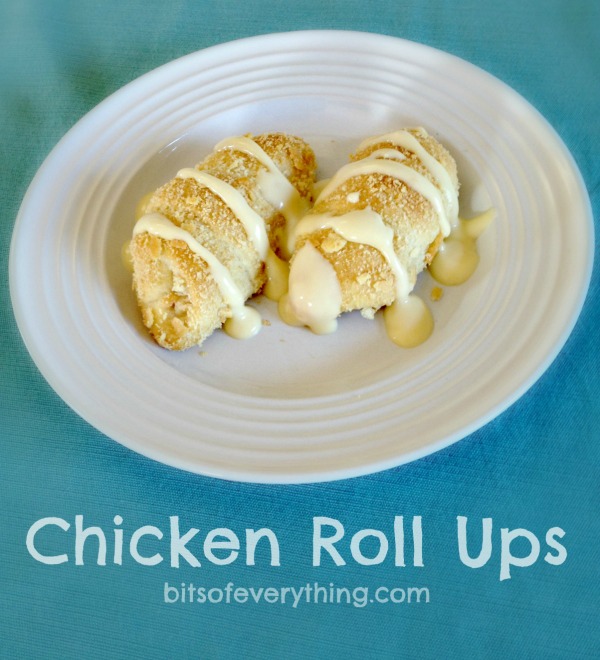 Combine:
2 small chicken breasts, cut into small cubes or shredded
2 ounces cream cheese, softened
1 tablespoon milk
salt and pepper to taste
Open one can of refrigerated crescent rolls and spread the pieces out.  Divide chicken mixture evenly among the rolls.  Starting at the fat end, wrap the corners of the dough around the chicken, and then roll down to the skinny end.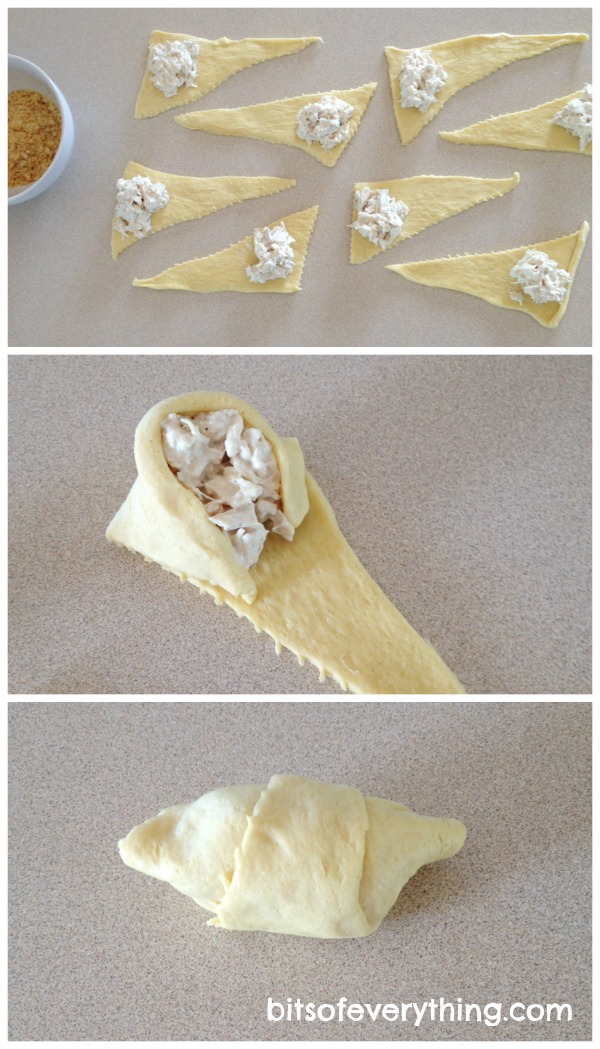 Then roll each one into crushed Rits Crackers.  Lighly press crackers to make them stick.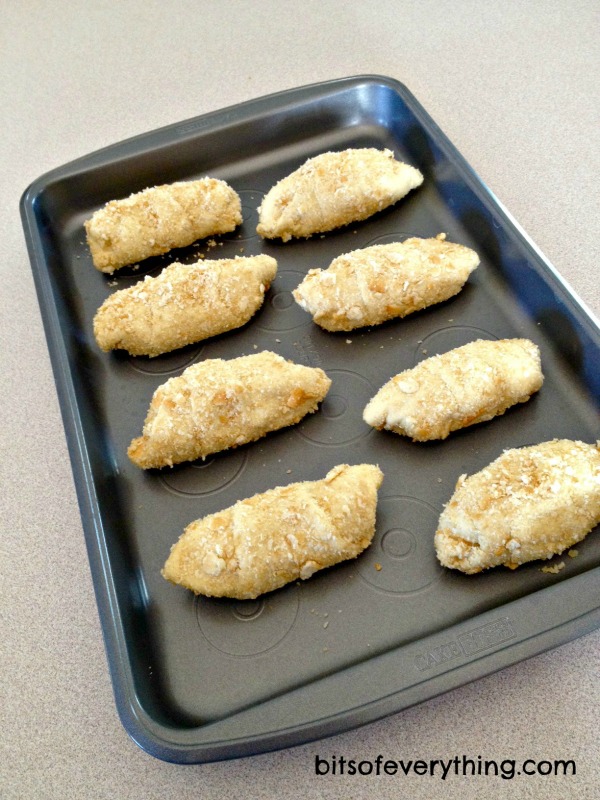 Bake at temperature it calls for on crescent roll package for 15-20 minutes.  While it's baking, make your gravy:
Combine 1 can Cream of Chicken Soup with 1/2 cup of milk in a small sauce pan until hot.
Enjoy!!  We always serve this with Freezer Corn.