I have fallen in love with Caramel Apples all over again this fall, and these Caramel Apple Cookies might be the reason.  You have to try them!  They are amazing!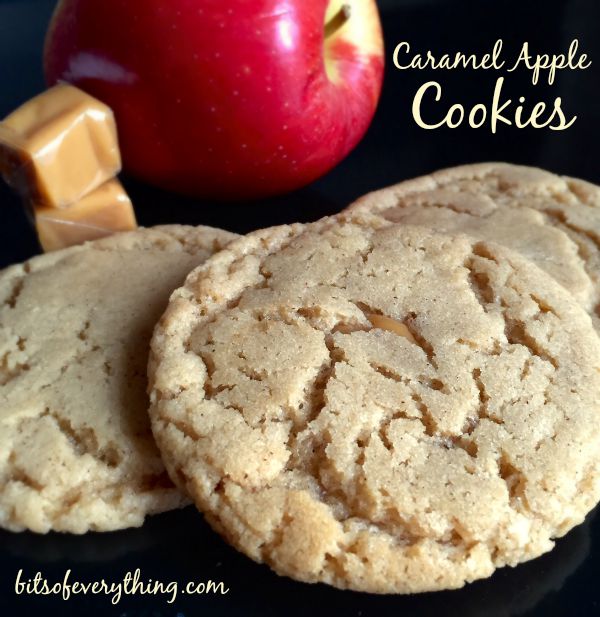 Before you can make these delicous cookies, you'll need to go to the store to pick up one bag of Caramels, and one box of Alpine Spiced Apple Cider Drink Mix.  (You can find the drink mix by the hot chocolate mixes at your grocery store.)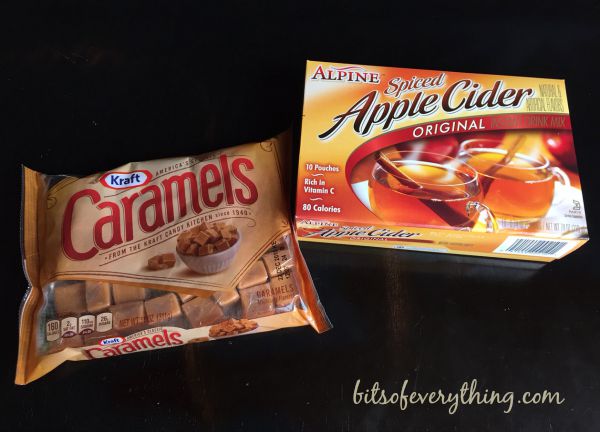 Then you're ready to go!
Ingredients:
3 cups flour
1 teaspoon baking soda
1/2 teaspoon baking powder
1 teaspoon ground cinnamon
1 cup softened butter
1 cup granulated sugar
1/2 teaspoon salt
1 box Apple Cider Drink Mix
2 eggs
1 teaspoon vanilla
1 bag of Caramels (at least 11 ounces)
Directions:
Pour measured flour into a bowl and stir in the baking soda, baking power, and cinnamon.  Set aside.
Mix softened butter, sugar, salt, and all ten drink packets together until light and fluffy.  Add eggs and vanilla, mixing well after each addition.  Gradually add flour mixture, and mix until just combined.
Place dough in the refrigerator for about an hour.
When you are ready to bake them, preheat oven to 350 degrees, and line your cookie sheets with wax or parchment paper.  Unwrap the caramels.  Scoop about a tablespoon of dough into your hand (I use a small ice cream scoop!) and flatten the dough in your palm.  Place one caramel on the dough and wrap the dough around it, covering the caramel completely.  Roll between your palms to form a ball.  Place at least two inches apart on your covered cookie sheets.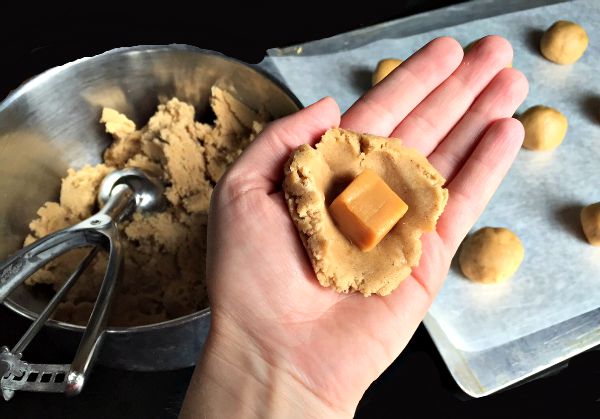 Bake for 12-14 minutes, or until light brown around the edges.  After you remove them from the oven, gently pull the wax paper off the cookie sheet onto the counter for the cookies to cool.  After they cool about ten minutes (when they are firm, but still warm) gently twist each cookie off the wax paper.  Turn each cookie upside down to finish cooling.
After they are all done, store them in an air-tight container.
When you are ready to eat one, place your cookie in the microwave for 5-10 seconds.  Then enjoy your delicious, warm, Caramel Apple Cookie.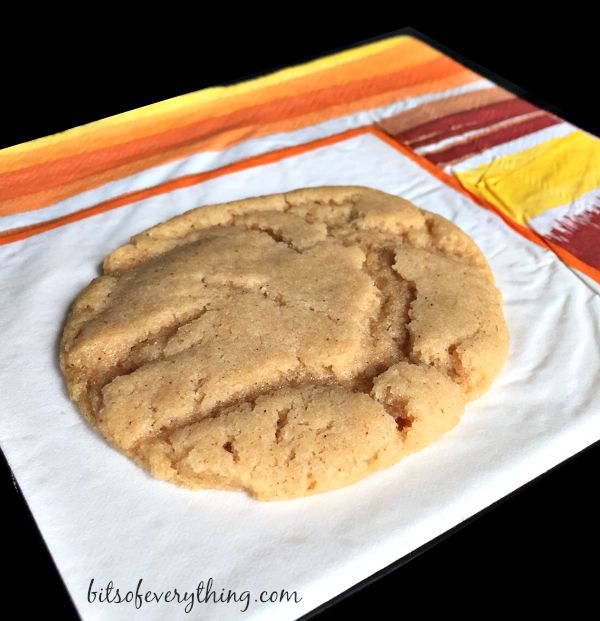 These are by far the best cookies I have eaten in years.  I'm sure you'll love them too!
Original recipe from: Scrambledhenfruit.blogspot.com