I'm so excited to be joining the Popcorn Box Blog Hop this year!  The amazing Laura Kelly sent over 50 popcorn boxes to blogger to see how they could work these boxes into a project.  So fun, right?  Such a fun way to see how lots of people use the same box and create tons of different uses for it.  I used my box to create this simple fall decoration.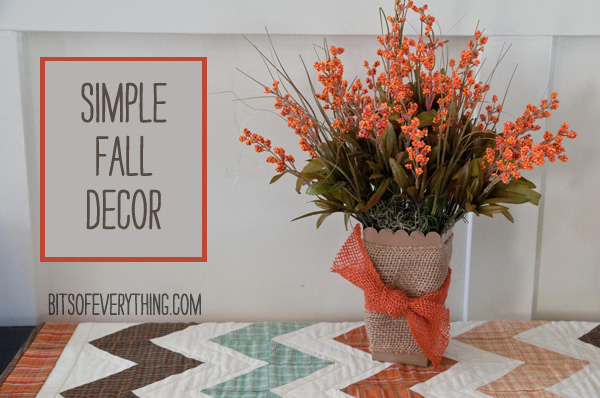 I love that you can't even tell that my fall floral arrangement vase is made from a popcorn box!  Crazy, right?  Here is how I did it.
First, gather some supplies.  My popcorn box, styrofoam, burlap, fall flowers.  I also used my glue gun, some spray paint, and moss.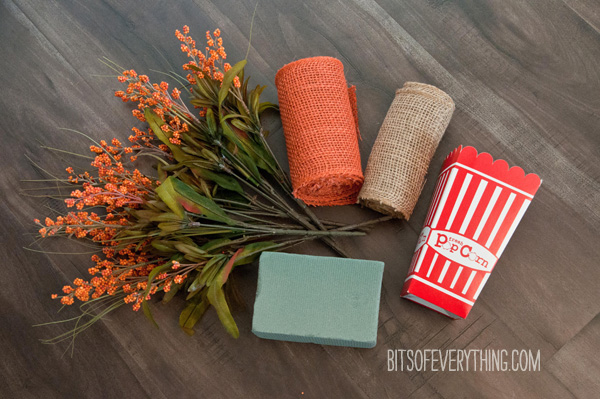 Then, spray your popcorn box tan or any color to match your embellishments.  It doesn't need to be thick, just enough to hide the red.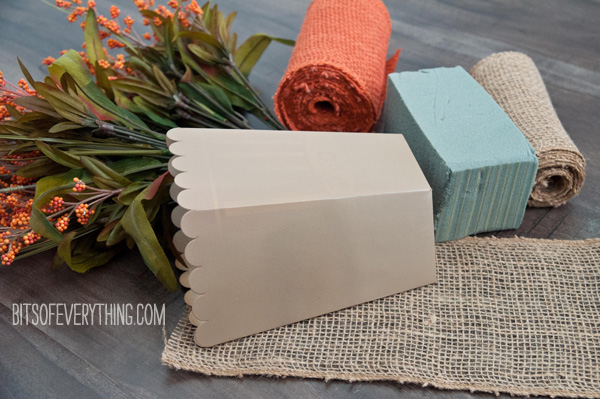 Next I filled the box with styrofoam and embellished the outside of my box with burlap.  You really could use anything to embellish – paper, felt, ribbon, or fabric.  I love burlap right now and love that it comes in a lot of fall colors!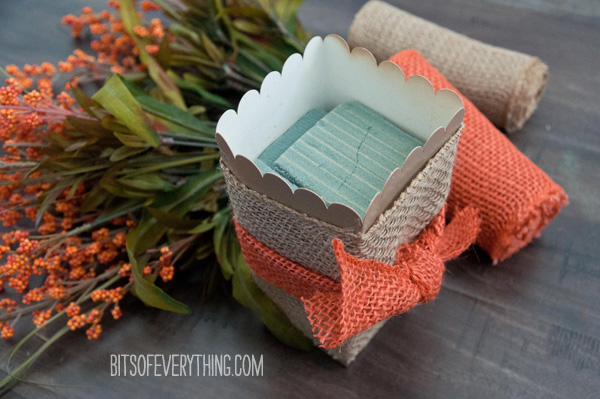 Arrange your flowers into your box pushing them into the styrofoam.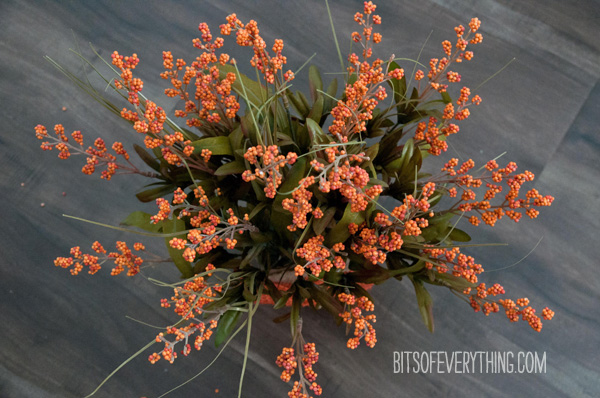 To help hide the foam inside the box, add a little moss on top.  This just gives it a nice finishing touch!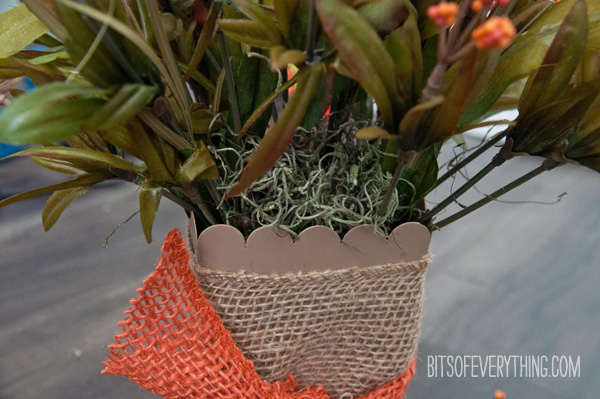 Look how fun it turned out!  Who knew you could make something so cute using a popcorn box?  This really way an easy way to add to my fall decor stash.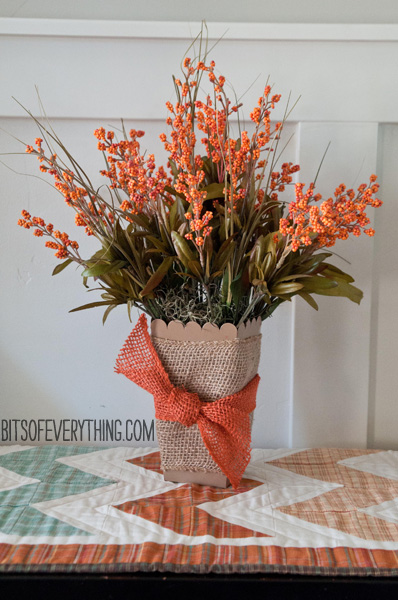 It adds the perfect Fall touch to my table in my entryway.  I also love this chevron table runner.  I think it's my favorite table runner I've ever made!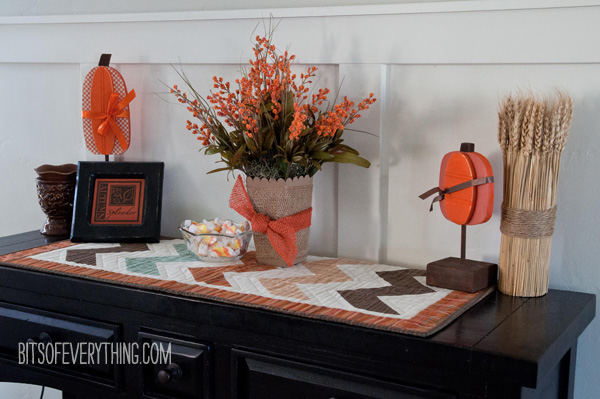 Enter to win this awesome Giveaway!
a Rafflecopter giveaway

Check out all the other projects that were made using popcorn boxes!