Putting the Christmas tree up is one of my favorite nights of the year. We don't have elaborate decorations, but the kids love pulling out what we do have. I love the music, the feeling.. you get the idea. 🙂 It's magical.
This year I was dreaming up an idea, and with the help of the Target dollar bin, it came to life!  A Christmas picture garland!
We have a lot of pictures that haven't made it into albums yet (I'm working on that!). The kids love looking at old albums and pictures of themselves and hearing about themselves when they were younger, so I wanted to incorporate our memories onto our tree this year.
I created 12×12 template with 16 squares on it. I did 3 12×12 pages, (totaling in 48 pictures) and printed them at Costco on a 12×36 sheet print for $5.99. Then I cut it into squares.
Then I found mini Christmas clothes pins and bakers twine in the Target Dollar bins! Perfect. 🙂
The kids LOVED this so much. They chatted and chatted about our memories the last few years and loved putting them on the tree. … and I waited until they were in bed to fix the picture placement. 😉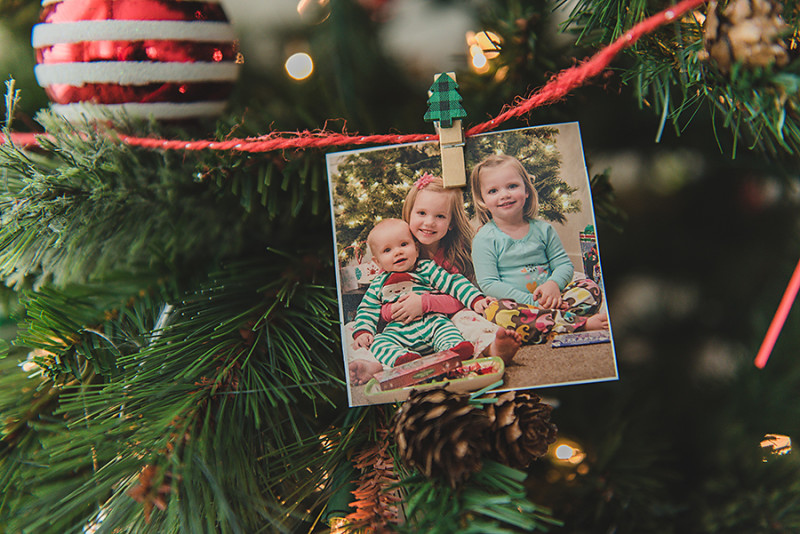 This is such an easy project, and here's the 12×12 template (photoshop file) to make it even easier for you!
Merry Christmas!