This simple picture puzzle is an easy craft that your kids will play with for hours!  Using most of the supplies I had on hand, I only had to buy the blocks, and print the pictures.  Block are $3.99 and pictures are less that $1.  Total spent = Less than $5.00!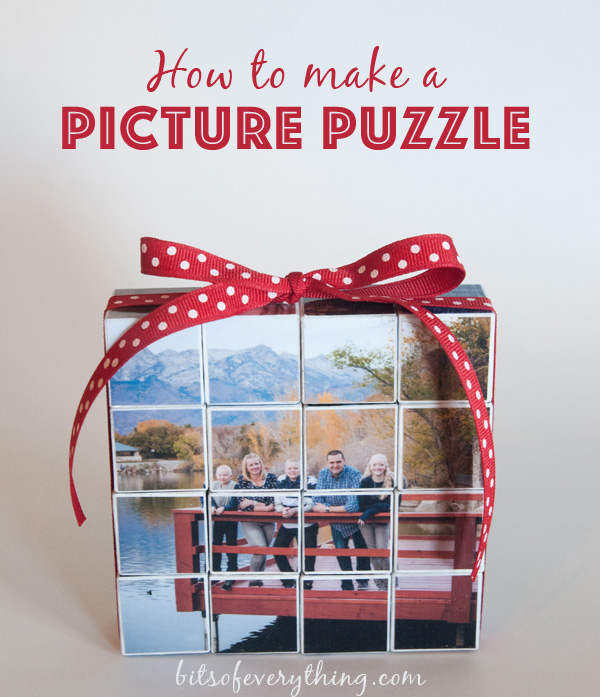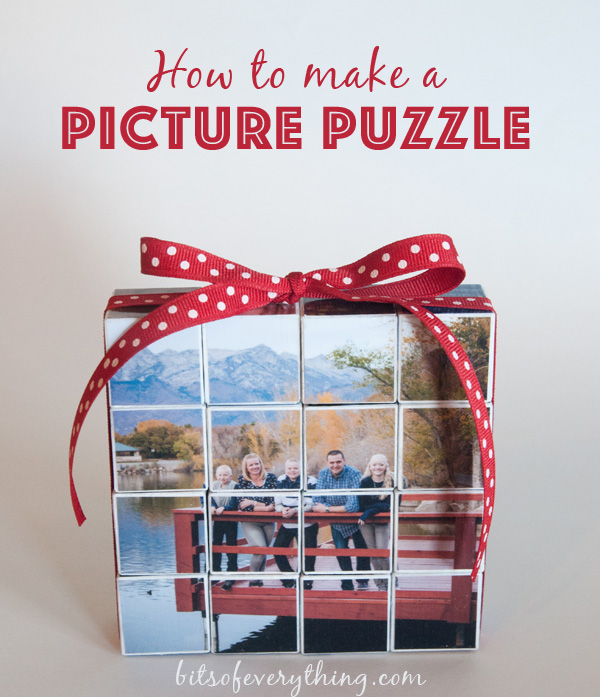 Here is what you need:
Blocks (1 inch by 1 inch, package of 16 from Hobby Lobby)
Mod Podge
Paint
Brush
Pictures (6 – 4X6 prints, make sure they can be cropped to a square!)
Paper cutter or scissors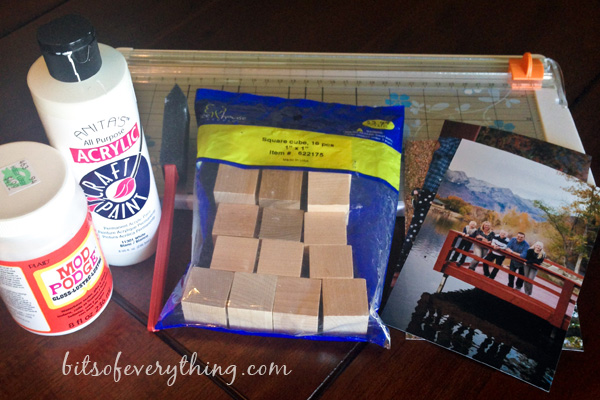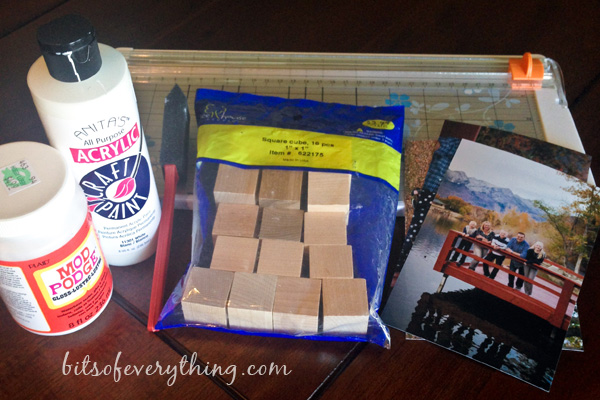 To assemble the block puzzle all you need to do is paint, cut, and glue.  Super easy!
Paint – I painted all my blocks white, but if you like the wood color, you don't really need to even paint.  It's only a tiny bit on the corners that will show.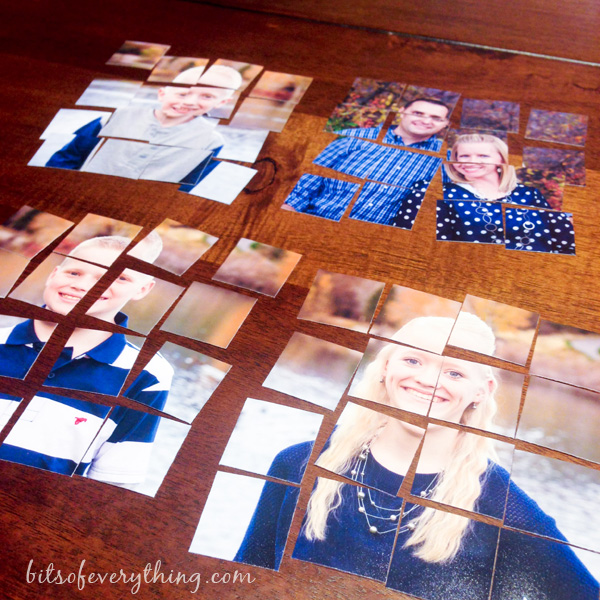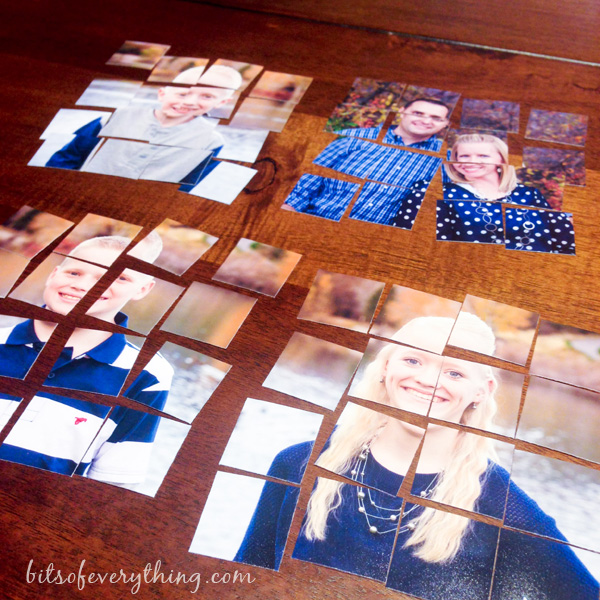 Cut – Trim all your pictures down to a hair smaller than 4 inches by 4 inches.  Once they are square, cut the pictures into 1 inch squares.  I wanted mine a hair shorter than 1 inch so that the picture didn't hang over the edge of the block at all.  Cut all 6 pictures and keep them organized by picture.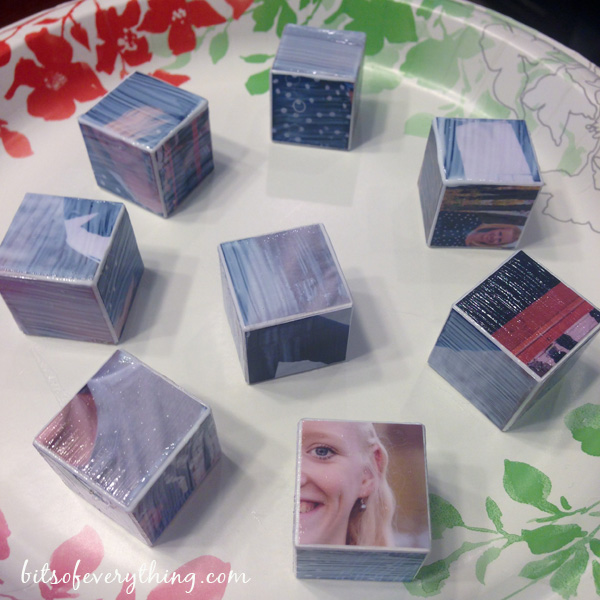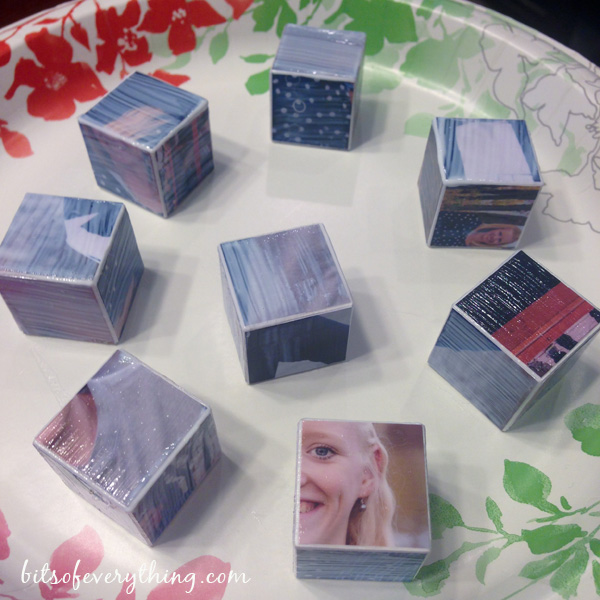 Glue – Using Mod Podge, glue pictures on to the blocks.  I used one piece from each picture on each block.  I mixed up the picture pieces as much as I could.  Put a layer of Mod Podge on top of the picture too.  Do not use mod podge on regular paper – it will wrinkle!
Once the Mod Podge is dry, you can mix up the blocks and start putting puzzles together.  I used our most recent family pictures for our picture puzzle, but we have thought of some other ideas:
Friend pictures (and give it to your friend as a gift!)
Grandkid pictures (send to grandma!)
Scenery pictures
Holiday pictures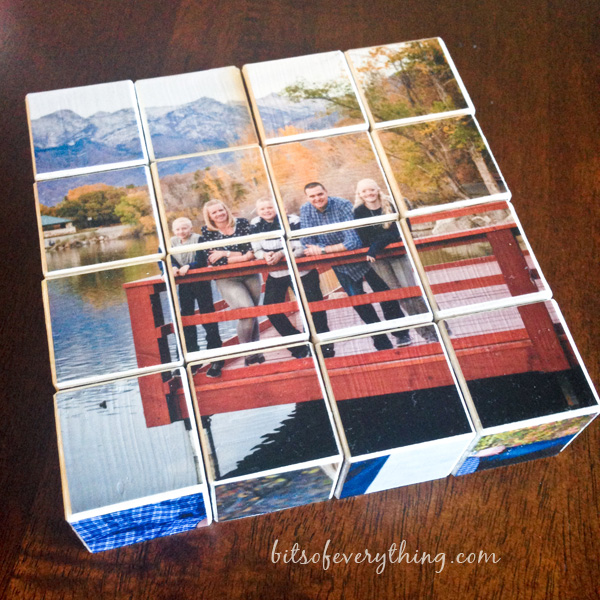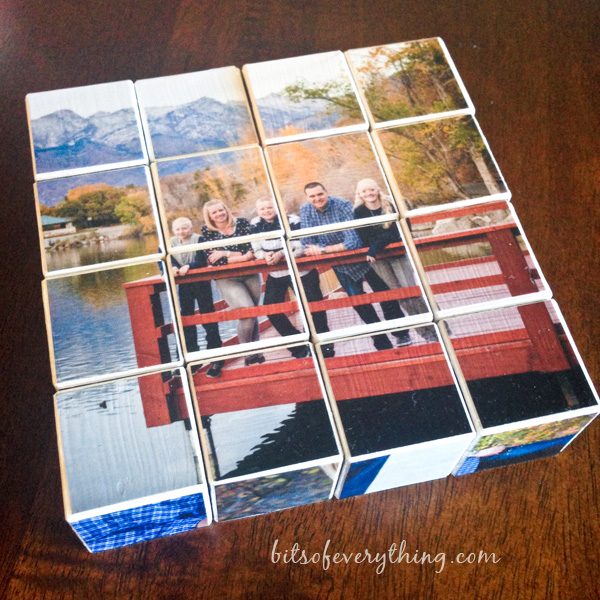 There are also different sizes of blocks at Hobby Lobby!  You could make your puzzle easier or harder adding or subtracting more puzzle pieces.  I used the 1.5 inch block to make these Instagram ornaments and they are still a hit!