My sister-in-law is getting married soon, and it was so fun for me to help do her Bridal Shower Games last weekend.  Here is a quick game I put together that she could use at all of her showers.  I call it "Recipes for a Good Marriage".  I think it turned out great!  It was quick and easy to put together (I found those cute boxes at JoAnn's for $1 each!) and it was a fun thing for everyone to do while they visited at the  shower.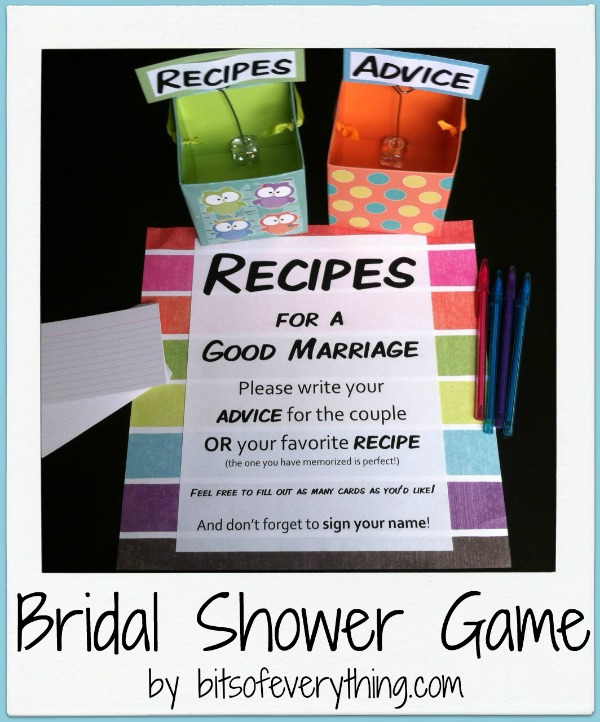 All you need to do is download and print the instructions page (link below), and get some recipe cards and pens ready.  So simple!  Be sure to remind the bride to be to take this game with her to all her showers.  The more recipes, the better!
Marriage can be tricky at times.  Good advice from those that have experience are exactly what newlyweds need.  This is such a great way to collect awesome marriage advice from all your friends and family.
Download 'Recipes for a Good Marriage' Instuctions
I hope my sister-in-law will appreciate all of the advice and recipes shared with her from her friends and family as she starts this new chapter of her life!
All printables and downloads made by Bits of Everything are for PERSONAL USE ONLY.  Please do not alter or claim as your own. Feel free to link back to http://blog.bitsofeverything.com/ if you like our printables.  We would love a comment if you download. Thanks!