Do you do something fun on the last day of school?  I'm usually a boring mom…with nothing planned.  This year I'm taking advice from Leanne at Organize and Decorate Everything and making a bucket of fun things for my kids to come home to.  This will be such a fun surprise!  We are going to start the summer off right!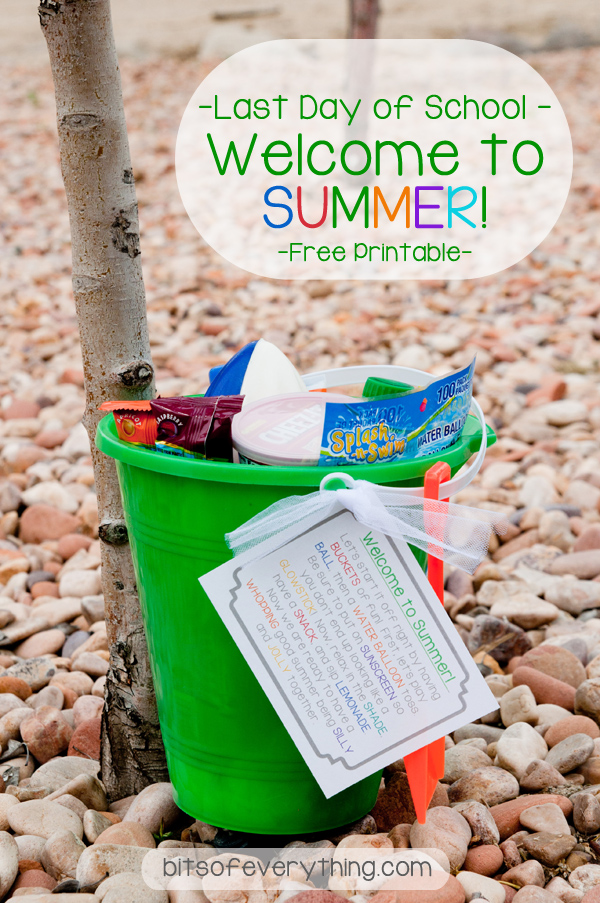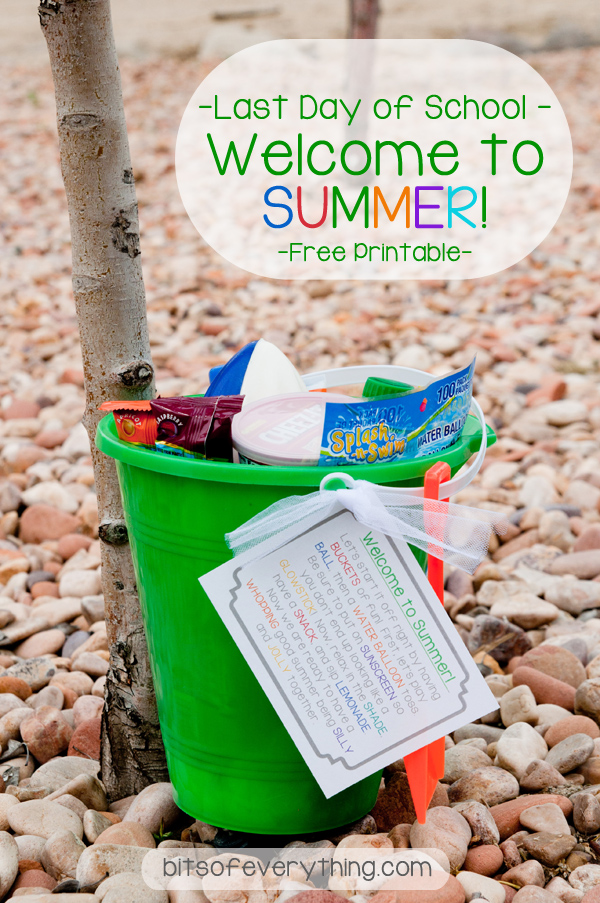 Here are the things you need to buy (most of them you can find at the dollar store):
Bucket
Ball
Water Balloons
Sunscreen
Glowsticks
Shades (sunglasses)
Snack
Lemonade
Whoppers
Silly String
Jolly Ranchers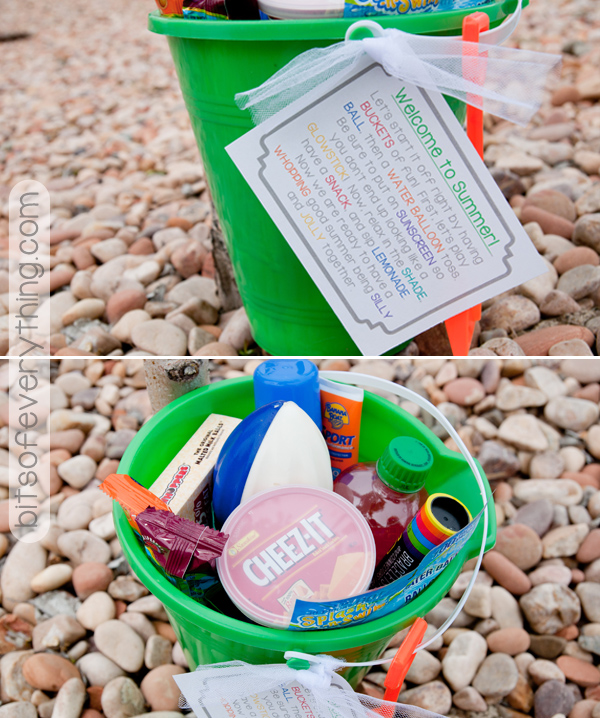 Print these cute tags I made for you, tie them to your bucket, and you are ready for some fun!
I know that my kids are going to be so excited when they see these buckets.  I'm sure that they will remember this last day of school better than all the boring ones!  🙂
All printables and downloads made by Bits of Everything are for PERSONAL USE ONLY.  Please do not alter or claim as your own. Feel free to link back to http://blog.bitsofeverything.com/ if you like our printables.  We would love a comment if you download. Thanks!