This post is part of a Back to School series over at The Benson Street.  Be sure to go check out all the amazing back to school ideas!  I'm not sure I'm ready to even think about going back to school yet, but I know it is just around the corner.  Luckily, I now have one thing off my 'to do' list.  I've been looking for a small back to school/good luck gift to give my Young Women (but this would also be perfect for your kids, friends, or neighbors too!)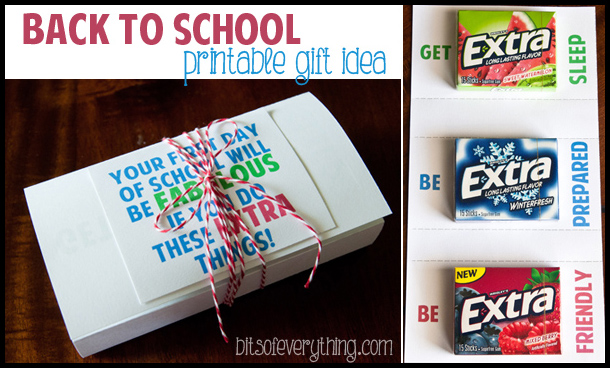 To make this gift, we have 5 easy steps.  Print.  Cut.  Fold.  Tape.  Tie.
Print this Back to School Extra Printable.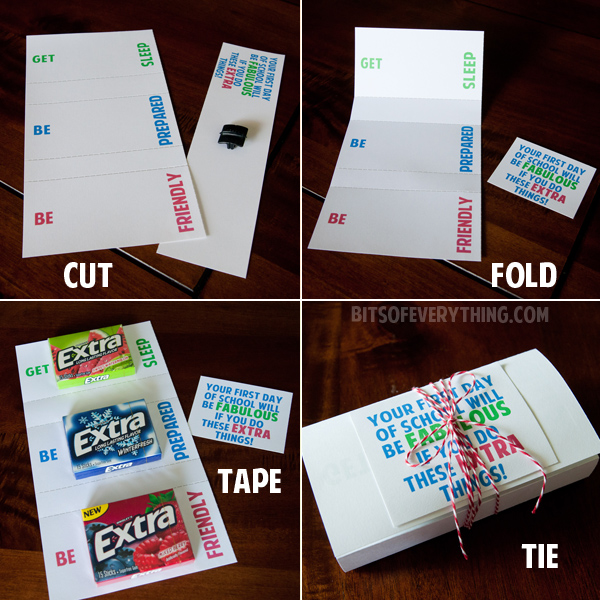 Cut along the dotted line from the top of the page to the bottom.  Then, score the other dotted lines.
Fold your card on the dotted lines.
Tape the Extra gum into place.
Fold your card up and tie it up with some cute twine or ribbon.
This small gift will be the perfect thing to let your kids know you love them!  I have a few more simple back to school ideas that I hope to be sharing with you soon!  Be sure to go see all the great back to school ideas at The Benson Street!