One of our most popular posts of all time is from 2011.  I posted some Father's Day Ideas.  The candy bar letter we shared has been a huge it!  I've seen it used over and over again.  I just love it when I see people using my ideas!  Since then, I did a post about Candy Bar Letter Tips.  This post has tips for making your own card along with more candy bar card ideas.  Today I'm sharing a new Candy Bar Letter for Father's Day.  My goal was to use ALL different candy from my last Father's Day candy letter, and I did it!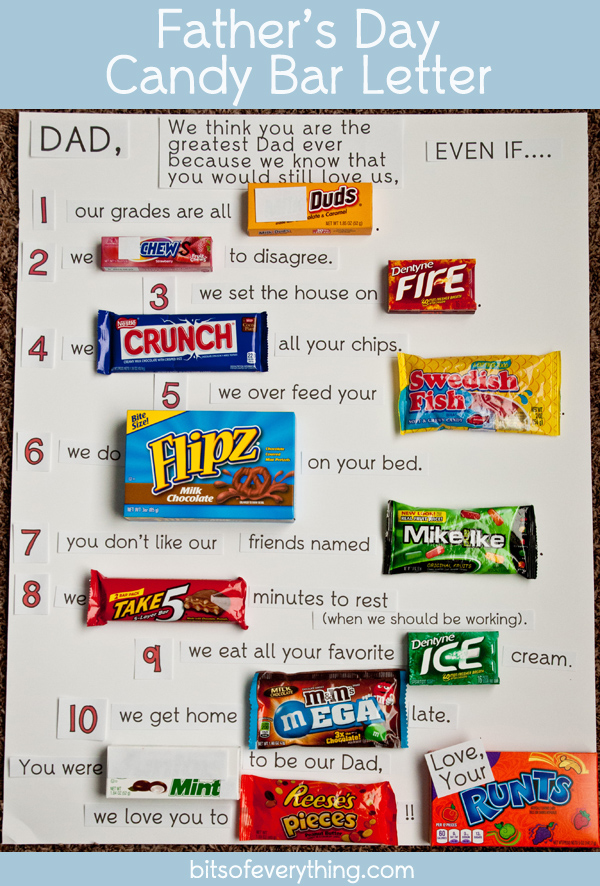 Here is what you need:
1 poster board, print out my 3 pages of text for the letter, and all your candy bars.
The candy I used this time are:  Milk Duds, Hi Chew, Dentyne Fire Gum, Crunch, Swedish Fish, Flipz Pretzels, Mike and Ike, Take 5, Dentyne Ice Gum, Mega M&M's, Junior Mints, Reese's Pieces, and Runts.
The best part about this simple gift idea is that you can personalize it and make it your own.  You can make it funny, but send a wonderful message at the same time.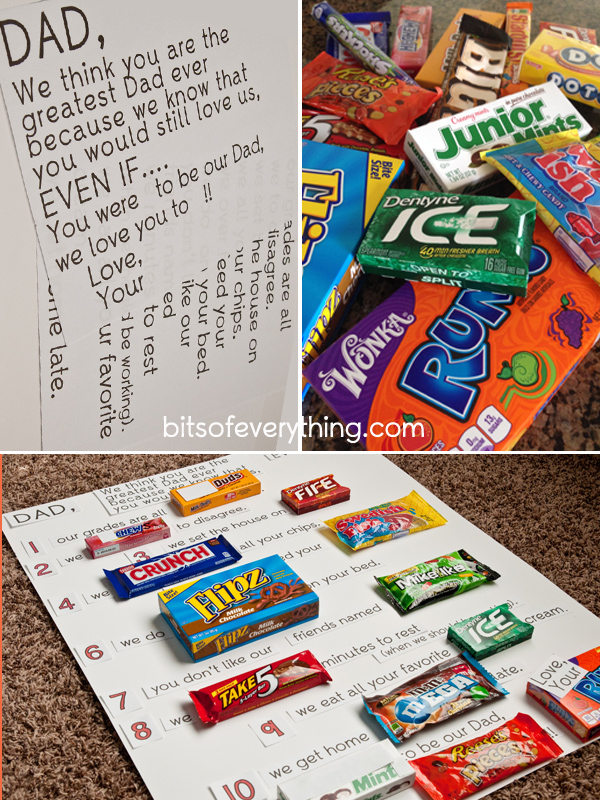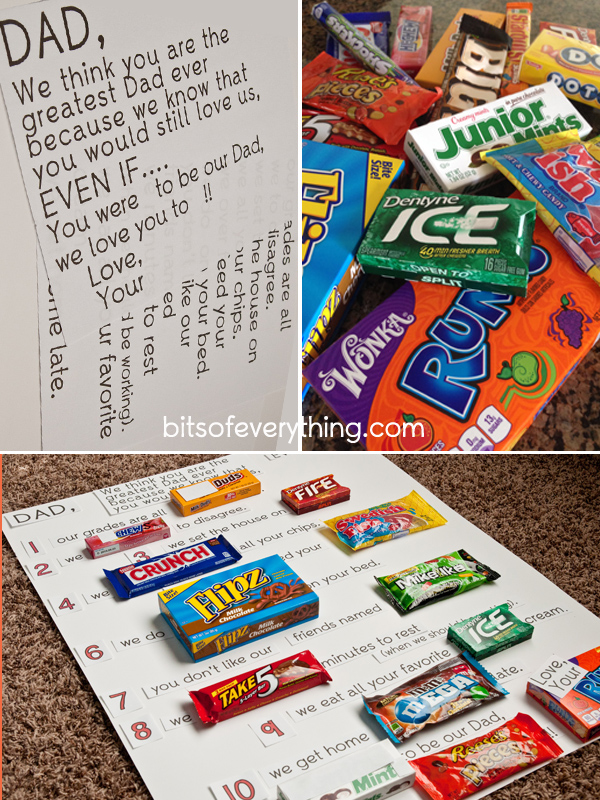 You can write all of your sentences with a sharpie, but to make it even easier, just print these files.
All printables and downloads made by Bits of Everything are for PERSONAL USE ONLY.  Please do not alter or claim as your own. Feel free to link back to http://blog.bitsofeverything.com/ if you like our printables.  We would love a comment if you download. Thanks!